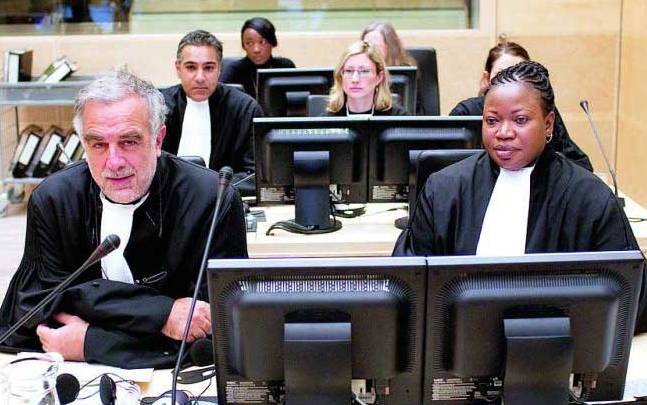 The International Criminal Court (ICC)'s decision to withdraw and discharge the Kenyan cases with a possibility of reopening them have been declared unprocedural.
A team of nine experts appointed by the ICC to review its systems and the Rome Statutes found that withdrawing charges while still dangling a re-charge was contrary to a usual consequence that a case should be terminated if an accused person has no case to answer or when the prosecutor withdraws the charges.
Prosecutor Fatou Bensouda withdrew charges against President Kenyatta and discharging his deputy William Ruto but with a window to revisit them.
"That is inconsistent with the usual consequence of a decision stating that there is no case to answer or withdrawal mid-trial of the charges, which is an acquittal," the experts wrote in a 348-page document released by the ICC on Wednesday.
Read More
Bensouda withdrew the case against Kenyatta when the trial chamber declined its application to further adjourn. The court, however, did not terminate the case entirely, giving the prosecutor a window to recharge him should she obtain sufficient evidence to support her case.
In Ruto's case, the trial court discharged him but left it to the prosecutor to mull over whether to charge him afresh in future.
Under investigations
The experts observed that although the two criminal cases were terminated "before half-time", hearing an application for a no-case-to-answer instead of going to the main issues had an effect of prolonging the trial to the prejudice of an accused person.
On the flip side, they said, the accused can benefit if their trial is terminated early enough. They, however, noted there are no regulations on how to handle such applications.
"The provisions regulating 'no case to answer' should be incorporated into one of the texts of the court. Ideally, they should feature in the rules, but until the rules can be amended, it should be incorporated into regulations of the court," they noted.
The experts observed that as of June this year, the OTP had 12 situations under investigations, Kenya and Uganda being among them.
Afghanistan, Burundi, Central African Republic (CAR), Darfur, DRC, Georgia, Mali and Myanmar are also on Bensouda's radar. However, for Kenya and Uganda, investigations 'have hibernated.'