Gichuhi sues LSK over senior counsel rank call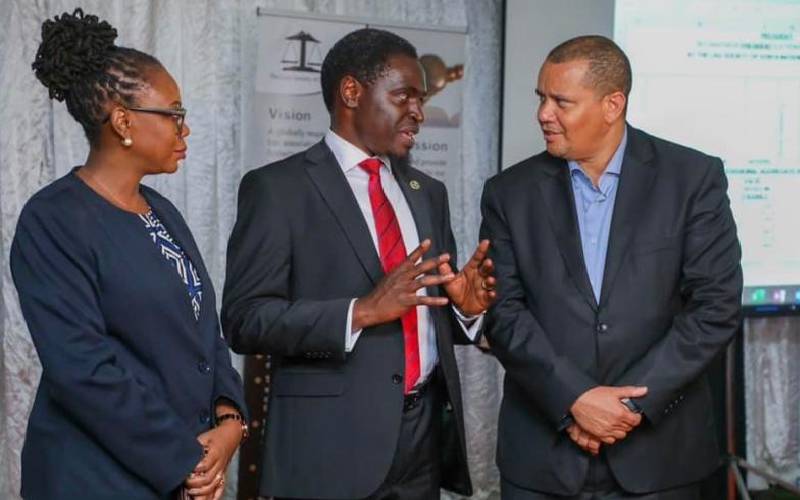 The Law Society of Kenya (LSK) has been taken to court for calling for applications for conferment of senior counsel rank.
The society allegedly arrogated itself the role of the Committee on Senior Counsel by directly calling on candidates to apply on September 4, an invite that the committee has since disowned.
Former LSK President Allen Gichuhi, who is among lawyers who heeded to the committee's February 25 call to file applications for the rank, now wants the High Court to quash the society's invite and order the committee to first consider the documents already filed.
High Court judge Pauline Nyamweya certified the matter urgent, in light of the timelines provided in the said rules for consideration of applications.
The rules require that application for the rank should be determined within six months from the date of the deadline.
However, arising from the allegations made by Gichuhi in the application and the range of orders sought, the judge said LSK and the committee should be given an opportunity to be heard.
And due to the Covid-19 pandemic, the judge said the matter will be heard virtually on September 30. In the application, Gichuhi relied on a letter by the committee, saying it had not authorised LSK to call for a second invitation of applications.
The letter signed by Senior Counsel Omesh Kapila states the committee is unable to meet without LSK responding.
This is given that the term of its two representatives to the committee had expired on March 24 and two members were elected in July to replace them.
"The notice published in the media on September 3, 2020, and also circulated to members of LSK inviting applications for conferment was not authorised by the committee which has not met since February, this year, and the secretary of LSK has been requested to withdraw it," Kapila said.
LSK President Nelson Havi is said to have also written to Kapila, Lucy Kambuni and Prof Patricia Mbote, saying they were no longer representatives of the Senior Counsel Bar to the committee yet their term is to expire on May 20, 2021.