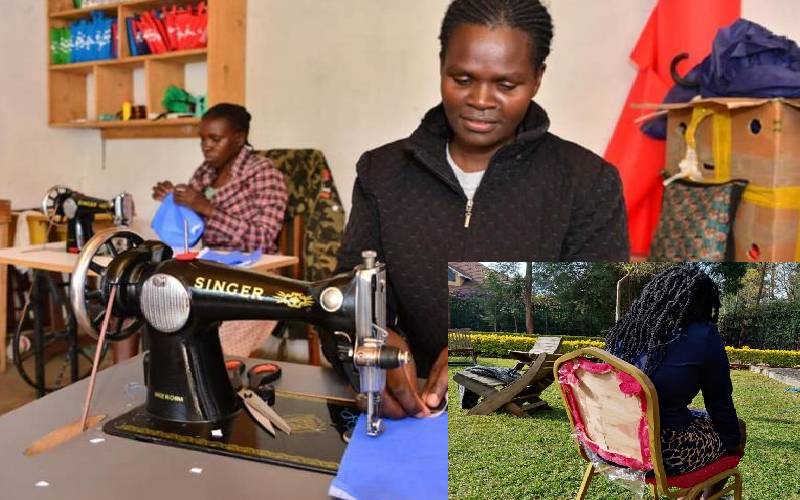 Brenda, 19, and her two children – the younger one barely two – has seen more in life than many older women.
When her mother died, she got married at the age of 15.
"My dad married another woman who did not want to see me and this forced me to live with my paternal grandmother," she says.
She reveals that as a young child, she had tested positive for HIV and was put on medication, which her grandmother had to administer and only explained to her as she grew up.
Read More
When she was in Standard Seven, she got pregnant and moved in with the man responsible.
"This is where the trouble started as the man would force himself on me and after giving birth it was more pronounced. I had to run away," she says.
She went back to her grandmother and the man came and paid Sh5,000 and apologised just to have her back. Then Brenda's grandmother died.
The violence increased and Brenda says the man even threatened her with a gun.
"One day he just threw us out and I attempted suicide twice," she says.
Brenda and her children are now safe at Hope Centre in Hardy, Karen. The centre is home to 15 children and 12 women.
The home cares for referrals from abusive and violent relationships.
"My plan is to rescue girls and women and then reintegrate them into the society with some skills that can make them economically independent," says Consolata Wangari who runs the centre.
Brenda's story is almost similar to that of Rose whose tribulations started when she was a Third Former at a girls' boarding school in Kakamega County.
Her family lived in Komarock, Nairobi. Her father was a Kenya Defence Forces (KDF) soldier and her mother a businesswoman.
"My dad was deployed to Somalia with Amisom in 2014 and mum died and we could not reach him. So I had to drop out of school and live with my grandmother in Komarock," she says.
Her grandmother's house was overflowing with her maternal uncles and one day she left to live on the streets of Umoja.
She soon got a boyfriend and the two moved in together. What Rose did not know was that the man did not even own the house and was just being hosted by a friend.
"One day his friend threw us out and we separated yet I was already pregnant. I went back to my grandmother even as my dad disowned me," she says.
After giving birth, Rose left the baby with her grandmother and went back to the streets again but her boyfriend came back and they rented a house. She even got a job as a waitress in a local eatery. After a few days, the man became violent and she had to leave.
"I started dating and even got married to a man who would hawk shoes during the evening but when he started using drugs, everything went south as he also started being violent when I was pregnant," she says.
Whenever she faced violence, Rose would always seek refuge in a neighbour's house. One day, the neighbour told her that he was marrying her and due to desperation she moved in with him. It is from here that she was rescued by a human rights defender and referred to Hope Centre.