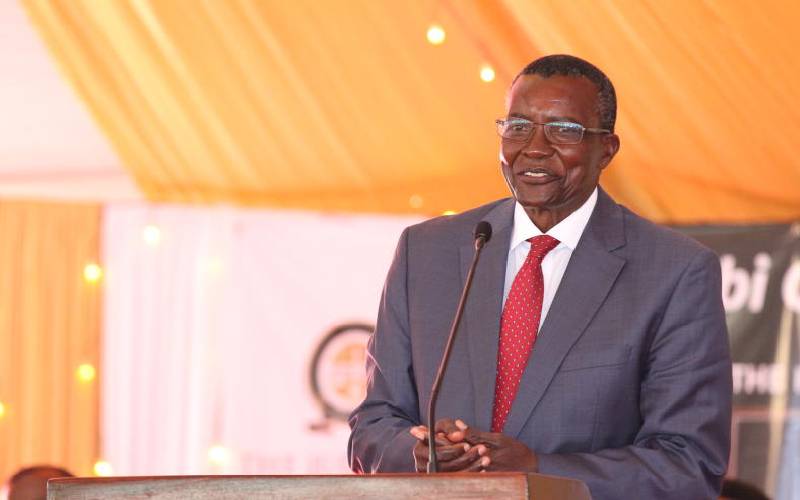 Labour Court has taken away Chief Justice David Maraga's powers to punish errant registrars, magistrates, Kadhis and staff of the Judiciary.
The ruling is a big blow to the CJ, who has so far punished some magistrates by suspending them after invoking certain sections of the Judicial Service Act.
Justice Maureen Onyango ruled that CJ exercising such powers was an illegality and it is only the Judicial Service Commission (JSC) that ought to investigate claims against judicial officers and staff and punish them.
"The Chief Justice (pictured) should not remove a judicial officer from office. His role is limited to receiving a complaint, considering the complaint and if it does not constitute misconduct, he can reject it," Justice Onyango ruled.
Read More
She continued: "Regulations 16 and 17 do not delegate any functions of JSC to the Chief Justice. Substantive investigations are carried out by the JSC," Onyango ruled.
Delegated power
The case had been filed by Kenya Judges and Magistrates Association (KJMA), arguing that the CJ has no such powers legally.
"The members of KJMA are reasonably apprehensive of the unilateral exercise of such powers as it invites bias and abuse," said the KJMA lobby, through lawyer Danstan Omari, adding that such powers are a preserve of the JSC as captured under Article 170 of the Constitution.
KJMA said the spirit of the Constitution does not anticipate such powers to be delegated to an individual and thus negates the spirit of Article 172 of the Constitution.
Omari said such sections fail to set out the circumstances under which the power of interdiction or suspension should be deployed. He said if the court does not intervene, the CJ will continue to invoke the paragraphs to suspend magistrates.
However, their employer insisted that the CJ had the powers, which were given to his office by Parliament.
According to Judiciary's chief registrar Anne Amadi, the CJ is entitled to carry out delegated powers and remains accountable to the commission. She argued that besides the JSC Act, the CJ has powers to enforce the Judiciary's Human Resources Policies and Procedures.
"The allegation of abuse of the delegated power ought to be dismissed by this court. Be that as it may, such abuse is not a ground to declare a statute or sections therein unconstitutional as the petitioner seeks," she argued.