UN launches initiative to distribute 10,000 face masks in Kibera, Mathare slums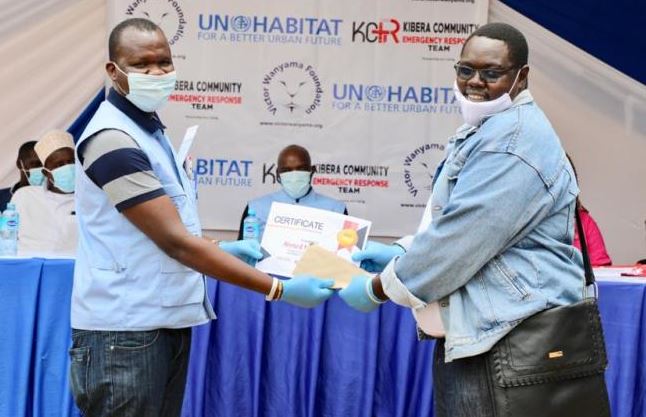 The United Nations Habitat has launched an initiative to distribute 10,000 face masks to residents of Kibra and Mathare slum.
The UN in March installed hand washing machines in the two slums as a measure to help combat the spread of covid-19 to the residents.
UN-Habitat Youth Programme officer Linus Sijenyi said they have assembled five cohorts of youths each made up of 80 people, who are responsible for sensitizing residents on the preventive measures against the virus.
He was speaking at Olympic Primary School in Kibra during a ceremony to mark the end of the International Youth week.
He revealed that the 10,000 branded face masks have already been produced by women from the two informal settlements.
This, he said, was part of an empowerment programme launched by the UN in collaboration with the Victor Wanyama Foundation.