Ex-Garsen MP Danson Mungatana held over suspected fraud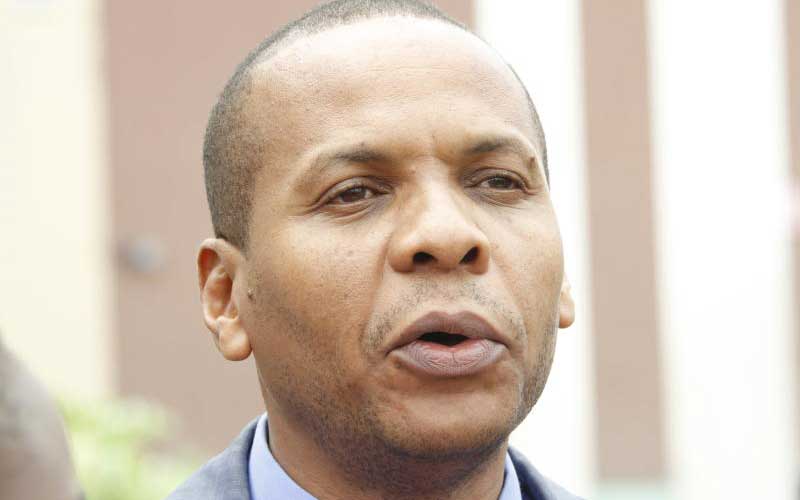 Former Garsen Member of Parliament Danson Mungatana (pictured) was Tuesday evening held by police over suspected involvement in fraud.
Mungatana was arrested alongside a man he said was his client at a city hotel for what police are calling obtaining money by false pretences.
According to the police, he had been implicated in a scheme to defraud a woman under the guise of facilitating her being awarded a tender.
Nairobi police boss Rashid Yakub said the woman reported to the Military Police at the Department of Defence with tender documents that turned out to be fake.
The woman claimed a person who had identified himself as a senior military officer at the DOD had given her the documents and said he was in a position to help her win a Sh70-million cereals supply and building tender.
"The said person requested he be given a down payment of Sh1 million which was handed to him in July 14, 2020," officer Yakub said.
He added that the woman was instructed to meet, at a city hotel today, the person who was pushing for the awarding of the tender.
"Together with two other ladies, she went to the hotel and found a man identified as Collins Waweru together with Danson Mungatana who was introduced as the senior person pushing for the tenders at DOD," the police boss said.
Mungatana and his co-accused are said to have requested for another Sh1million to facilitate the deal.
"It is at this point that the ladies got suspicious and informed the police," Yakub said.
The former legislator and Mr Waweru are being grilled by DCI officers in Kilimani, Nairobi.
But Mungatana says he had not been arrested and that it was his client who was grabbed from the hotel for grilling.
Police, however, said they were holding the two.