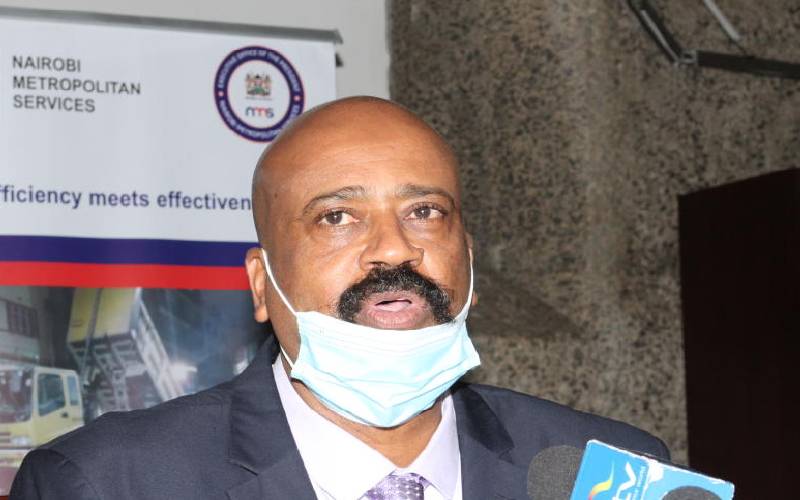 The Nairobi County Assembly now wants the Nairobi Metropolitan Services (NMS) to take over stalled county projects under the transport, health, planning and housing dockets.
The MCAs have accused the county government of not handing over some of the development projects under the transferred functions, saying protracted wrangles between Governor Mike Sonko and NMS director general Mohamed Badi have hindered the completion of the projects.
This was revealed through a motion by Clay City Ward MCA Samora Mwaura, who called on the NMS to directly engage the contractors implementing the stalled projects.
Mwaura said it was a prerogative of Badi's office to get all the necessary documentation from the contractors on all capital projects under the transferred functions with a view to ensuring the contractors complete the projects quickly and avoid stalling.
Read More
"The best example is that of my ward where there is a road project which is 75 per cent done. It was advertised and the contractor bid competitively, but it has stalled because of one signature," Mwaura said.
Ziwani/Kariokor MCA Millicent Mugadi said the management of projects by the NMS will translate to quality services.
"We know that NMS has money and will save contractors a lot of stress from coming to get their money. They will run up and down knowing very well when they finish the work they will be paid by NMS," Mugadi said.
Kilimani MCA Moses Ogeto said the escalating wrangles between City Hall and the NMS meant that the MCAs were unable to supervise the Sh1.4 billion projects that are under the Ward Development Fund.