Chaos rock City Hall as MCAs target Speaker Elachi [Video]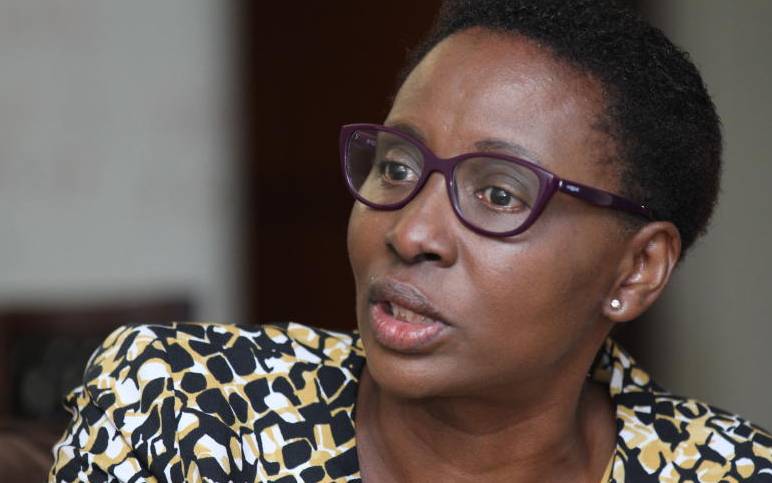 Chaos have rocked City Hall after a section of Members of County Assembly stormed the premises to collect signatures seeking to kick out Speaker Beatrice Elachi.
The MCAs, believed to be allied to the area governor Mike Sonko have accused Elachi (pictured above) of masterminding the division between the Governor Sonko and the Nairobi Metropolitan Services.
Police officers were forced to step in to disperse the chaotic lawmakers who were baying for the Speaker's blood this morning. The MCAs on Tuesday collected 60 signatures out of the minimum threshold of 42 to ensure the impeachment notice against the speaker to be filed in the county assembly.
Speaker Elachi on July 24 presided over the swearing-in of Edward Gichana as the new Nairobi County Clerk against the wishes of some of the MCAs, who want Jacob Ngwele reinstated.
She vowed that Mr Ngwele would not be reinstated into office claiming a recruitment process for his replacement was complete.
"I want to thank the members for approving the Clerk," she said.
"We will not allow him back because as far as I am concerned, we have already completed the recruitment process for his replacement," Elachi said.
This was just a day after the Ethics and Anti-Corruption Commission (EACC) cleared Ngwele and allowed him back in the office following the contestation of his appointment.
Ngwele had been out of the office since November 2019 when Elachi wrote to the EACC that he was irregularly appointed. She has maintained that attempt to get Mr Ngwele back to the office is illegal.
NMS vs Sonko
Meanwhile, NMS boss Maj. Gen. Mohamed Badi addressed the media on Tuesday and distanced himself from the tussles of City Hall. Badi said that he was not on a warpath with county boss and has always vowed apolitical stand.
He, however, declared that the NMS had now assumed the services on land in Nairobi and would be renovating government houses currently under the jurisdiction of Nairobi County. Badi also said that the NMS had assumed the custody of former mayor's house in Lavington, that has brought the outfit to a collision course with Governor Sonko.