Sonko seeks talks with president to iron out illegalities on transfer deed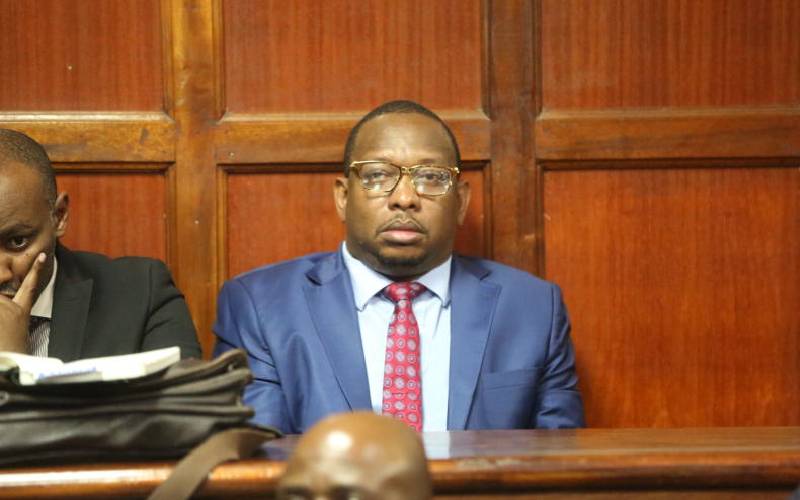 Nairobi Governor Mike Sonko has asked President Uhuru Kenyatta to initiate an arbitration process between the National Government and City Hall.
Sonko yesterday called for goodwill from the State, urging the president to organise meetings with the county government in order to iron out the illegalities Justice Hellen Wasilwa cited in the deed of transfer agreement last week.
In a statement through his spokesperson Ben Mulwa, Sonko maintained he was still committed to the implementation of the deed of transfer so long as all the relevant stakeholders were involved.
Address anomalies
"The governor doesn't want the deed terminated. He is optimistic the president will initiate a discussion so as to ensure the anomalies highlighted in the court ruling are addressed," said Mulwa. Sonko was also confident that going forward, it would be imperative for all the concerned parties in the deed of transfer agreement that came into effect in March this year to work within the confines of the law to prevent "bringing further embarrassment to the president and the governor".
Last Friday, the courts declared the Nairobi County takeover deal between Sonko and President Kenyatta illegal.
In a decision that now places the Nairobi Metropolitan Service (NMS) — a product of the deal — in a legal dilemma, Justice Wasilwa declared that failure to seek Nairobi County Assembly's approval rendered the deed of transfer document and subsequent appointments unconstitutional.
The case was filed at the Employment and Labour Relations Court by activist Okiya Omtatah and supported by Sonko, who has since vowed to fight to have the agreement terminated, citing frustrations by people close to the president.
Deed vague
Wasilwa, in her judgment, said the deed of transfer, which the governor later claimed he never read through, was vague on how the takeover would happen and who was to do what.
Despite the illegalities, the judge declined to terminate the deed because Sh26 billion had already been allocated, but gave the government 90 days to regularise the takeover.
She, however, warned that failure to fix the mess could see anybody return to court for termination.
The judge also said transfer of more than 6,000 county employees to NMS was illegal, saying Nairobi County's public service board was not consulted.