Petition to remove Chief Justice Maraga lodged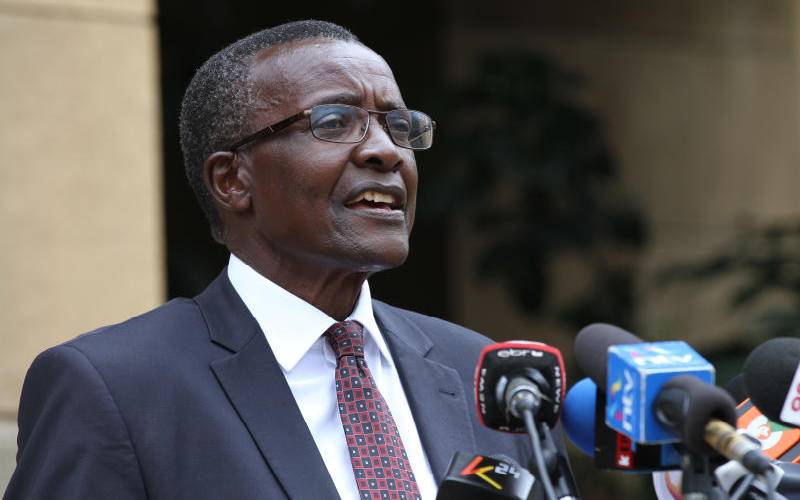 A petition has been lodged before the Judicial Service Commission to remove Chief Justice David Maraga from office on grounds of gross misconduct and misbehaviour.
According to the petitioner Timothy Adhiambo, the Chief Justice has gone against the Judicial Code of Conduct and Ethics by attacking the President publicly.
"In the said statement Hon Maraga made various adverse allegations against His Excellency the President of the Republic of Kenya and against the Honorable Attorney General of the Republic of Kenya," says the petitioner.
Earlier this week, the Attorney General Kihara Kariuki hit back after CJ Maraga accused President Uhuru Kenyatta of frustrating the Judiciary by refusing to swear in 41 judges and therefore creating case backlogs.
"It is important to clearly and categorically state that this shortage of judges and the near paralysis of court operations has been caused by the President. The President has persisted in his refusal despite orders in two cases requiring him to swear in those judges within 14 days," said the Chief Justice.
The petitioner agrees with the AG and highlights issues that were presented by the AG as sufficient ground to remove the CJ from office.
According to the Attorney-General, Chief Justice Maraga had lately taken to making public attacks on the president and the executive at large, attacks by the CJ had taken a personal slant and are in breach of established norms of the government and that Maraga was setting a tone for judges and magistrates over matters that are being litigated or would be litigated in the near future be litigated before them.
According to the constitution, a Chief Justice may be removed from office on grounds of: inability to perform the functions of office arising from mental or physical incapacity, a breach of a code of conduct prescribed for judges of the superior courts by an Act of Parliament; bankruptcy; incompetence; or gross misconduct or misbehaviour.?