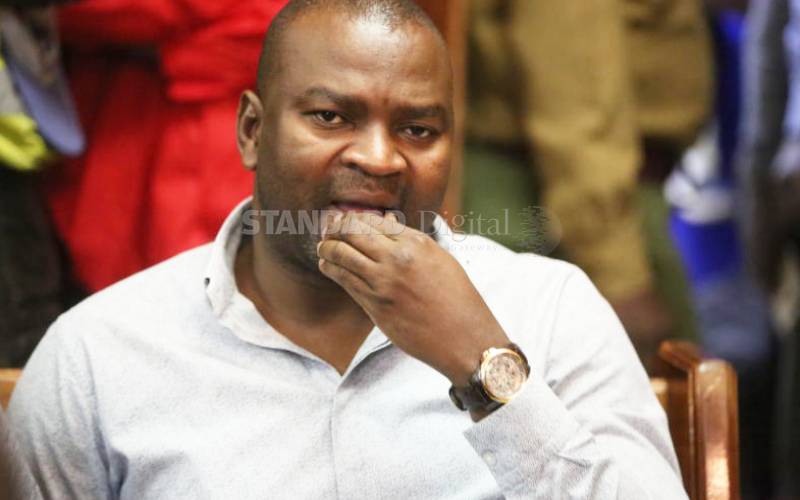 The Directorate of Criminal Investigations (DCI) has been ordered by a Nairobi court to hand back to former Sports CS Rashid Echesa two pistols and a Range Rover vehicle that were seized from him in February this year.
Earlier last month, Echesa filed an urgent application in Milimani court, saying that he had been forced to sometimes use public transport which has subjected him to embarrassment.
"By continuing to illegally detain applicant's only motor vehicle, the respondents have rendered him immobile, subjected him to embarrassment and loss of human dignity in that he is now forced to use public transport and sometimes walk." the suit papers read.
The confiscation of his firearm too, he said, has exposed him to security risk.
Magistrate Kennedy Cheruiyot has granted Echesa's plea, noting that confiscation of the firearm is in contravention of a ruling delivered by the High Court and that the firearms are not related with the charges he is facing.
"I find that and hold that the applicant is entitled to own the firearms and to also enjoy his motor vehicle," ruled the Magistrate.
The court directed that the pistols be returned to Echesa together with the ceska magazine and ammunition.
Echesa is facing fraud-related charges over alleged involvement in aSh39 billion military equipment fraud case.