City prisons register 31 Covid positive cases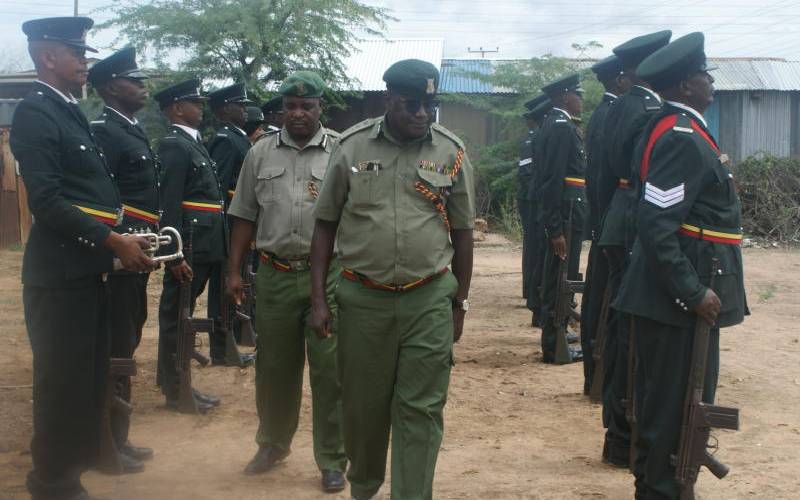 Thirty-one inmates in Nairobi prisons have tested positive for coronavirus.
According to the Kenya Prisons Service (KPS), the positive cases emerged from 59 samples collected from remandees and prisoners on Thursday.
"The remandees had just spent 21 days in quarantine at the Nairobi Remand and Allocation Centre where they had been admitted from various courts," reads a statement from KPS.
The patients were evacuated by the Nairobi County Emergency Response Team to various treatment centres for case management.
KPS further stated that it had recently released 11,000 petty offenders and convicts who had served their terms as a measure to curb the spread of Covid-19.
"The suspension of all visits to our prison stations, borstal institutions and youth corrective training centres has also proved effective in mitigating the spread of the virus to the rising population," said Commissioner General of the Kenya Prisons Service Wycliffe Ogalo, in a press statement. The new cases from prisons come two weeks after the World Health Organisation (WHO) urged political leaders to take heightened public health measures to protect the vulnerable prison population.
Health measures
"In light of overcrowding in many places of detention, which undermines hygiene, health, safety and human dignity, a health response to Covid-19 in closed settings alone is insufficient," WHO said.
Take a quick survey and help us improve our website!
Take a survey
The global health agency urged governments to protect the safety and human dignity of prisoners by allowing them access to continued healthcare as well as priority responses to Covid-19 implemented in the community such as hand hygiene and physical distancing.
"Prison populations have an over-representation of people with substance use disorders, HIV, tuberculosis (TB) and hepatitis B and C compared to the general population. The rate of infection of diseases in such a confined population is also higher than among the general population," the WHO statement read in part.
As of yesterday, Kenya had recorded 1,962 cases of Covid-19.