Man who killed neighbour escapes hangman's noose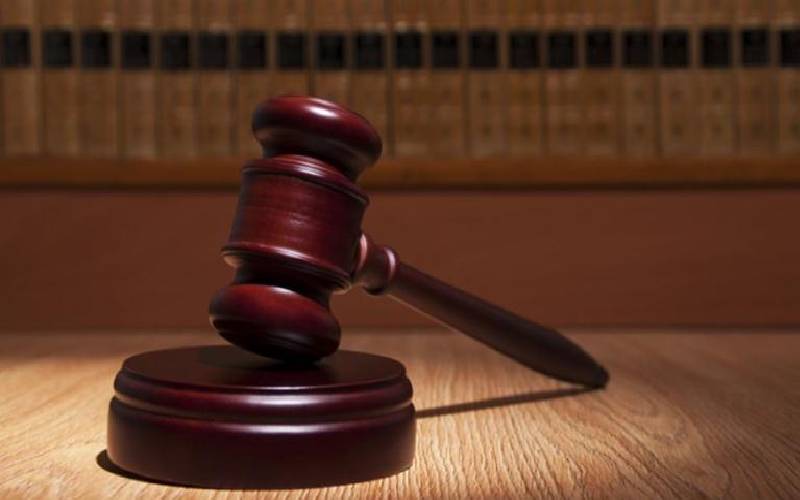 A man who stabbed his neighbour to death in a fight over a borrowed tablespoon will spend 15 years in jail.
John Wanjohi had been condemned to die by the High Court, which found him guilty of killing Joshua Nkuruna, and had been in prison for five years.
However, Court of Appeal judges William Ouko, Martha Koome and Jamila Mohammed saved his neck by reducing the sentence, saying Wanjohi was drunk and could not have planned to kill Nkuruna eight years ago.
"We come to the conclusion that the appellant before us was not capable of forming malice aforethought due to drunkenness. The noise, insults, stone throwing, then stabbing over a spoon all pointed to an impaired mind," the judges ruled.
On the day of the incident, January 11, 2012, Wanjohi stabbed the deceased, and then went to bed and slept soundly as if nothing had happened. Nkuruna, who was the caretaker at the apartment blocks where Wanjohi lived in Kajiado, was declared dead from a fatal stab to the neck.
The fight between the two stemmed from a tablespoon Nkuruna had borrowed from the convict.
The judges heard that Wanjohi had two visitors whom he was drinking with at a local bar, and the three decided to go to his house for dinner. When dinner was served, at around 10.30pm, the man realised he did not have enough spoons for everyone.
Throwing stones
It is at this point that Wanjohi remembered having previously given Nkuruna a spoon. He dashed out of the house and began hurling insults at Nkuruna. The court heard that Wanjohi and his two visitors were seen picking stones and throwing them at the deceased's house. A scuffle ensued and Wanjoh pinned Nkuruna down and then stabbed him in the neck.
In his defence, Wanjohi said he was drunk, and came home from Bisil town in Kajiado. He told judges that he must have consumed about nine bottles of beer.
Wanjohi claimed Nkuruna asked him to reduce the radio volume and he in turn demanded his spoon back. However, the deceased declined to return the spoon and instead reminded Wanjohi that he had not paid rent and threatened to kick him out.
High Court Judge Lilian Mutende, after assessing the evidence, found Wanjohi guilty of murder after aggressively demanding his spoon back and acting in a homicidal manner. She condemned him to die.
However, Wanjohi appealed, arguing he was drunk and his sentence was excessive. He said he acted in self-defence.
But Appeal Court judges rejected his argument on self-defence, noting that Nkuruna was not armed. However, they ruled the High Court ought to have assessed why he used such violence to get a spoon.
"Evidence shows prior to the incident, the appellant had been chaotic. His conduct was inconsistent with that of a person in control of his faculties. The drama with which he sought to get back a mere spoon should have called for closer scrutiny of surrounding circumstances," the judges ruled.