The curse of being old and poor during Covid-19 pandemic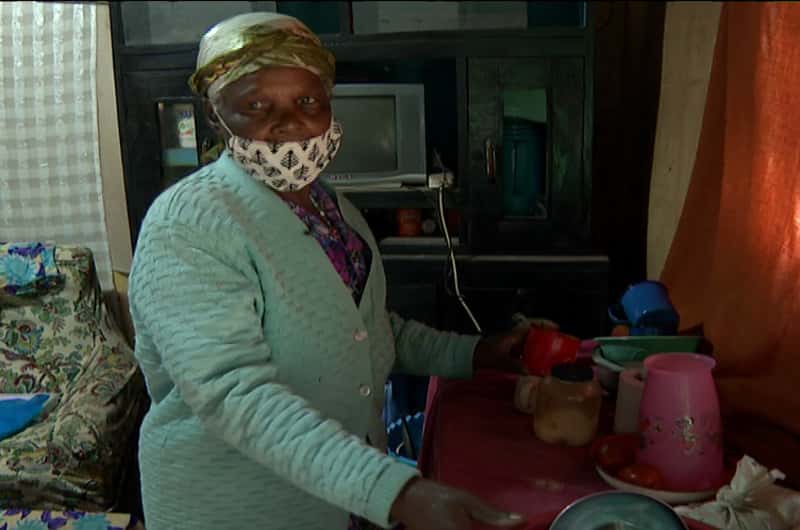 Mary Wanjiru's deep-set wrinkles suddenly filled with enthusiasm as she happily guides us into her home. It was evident no one had visited her in a long time. Inside, an air of solitude engulfs the room. If she were 20 years younger, she would have cleaned up the place in half the time but now she slowly removes the jiko from the plastered floor and takes some dirty utensils from an old table at the centre of the room.
At 75-years-old her life is far from what she expected it to be as a young woman. She tells us of the lonely days when she talks to no one but her cat or chicken.
"I live here alone. There are no children here. As you can see my husband died." Wanjiru says while pointing to the picture of her still youthful but deceased husband. "I don't talk to anyone, I work on the farm in the morning and spend the rest of the day sleeping. If the neighbours' kids come, I chase them away and tell them that coronavirus is around."
Like many old folks in Nairobi and its environs, Mary's life has drastically turned from a bad situation to a full-blown disaster where food is scarce and money is a luxury. All she eats is what comes from the farm, some small cash from her grandchild and little donations from KARIKA- a Community Based Organization(CBO) in Dagoretti. Even though they seem like much, the supply is inconsistent and never guaranteed.
300 meters from Wanjiku's place, Muthoni Njuguna's life has also become a living nightmare. It is almost 1pm and as she explains to us all she has taken since morning is a cup of tea.
"I've been greatly affected by this disease because I am dying of hunger and even my children cannot come to visit me because the county is locked down," laments Njuguna.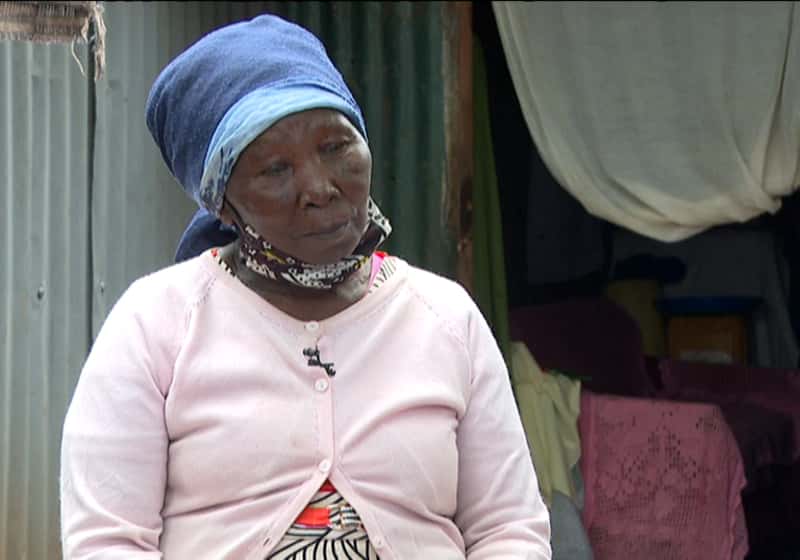 The 70-year-old widow has been surviving by doing laundry and tilling people's land but with the advent of Covid-19, no one is opening their doors to strangers for work.
Before the pandemic cast its shadow upon the world, old people like Wanjiku and Muthoni would make their way to a compound of a CBO that not only champions the rights of the old folks but also educates them and gives them a place to convene, laugh and have lunch once a week.
"Our hearts would always be more peaceful when we come together as old people. We would talk, eat, make soap and take it home to clean our clothes," says Wanjiku with a nostalgic smile.
"When we come here, we come with many problems but getting together with other old people and talking to each other makes me feel, I am not the only one with these challenges. The talking helps my mind relax because staying at home is too stressful," says Mbugua Ng'aru Muthiora, a 75-year-old widower who is constantly harassed by his children.
Unfortunately, Muthiora no longer has the luxury of meeting his old compatriots and alleviating his troubles. With government directives urging people, especially the old to stay at home, their weekly meetings have remained a thing of the past. He has now found other ways of running away from his family troubles which have proven to be a burning ulcer in his life.
"My children are adults. They always get drunk and cause me trouble. When I don't come to KARIKA, I run away to the farm just to get away from them. I do my business and come in the evening to cook and sleep," says Muthiora with his face telling the story of a man carrying the whole world on his back.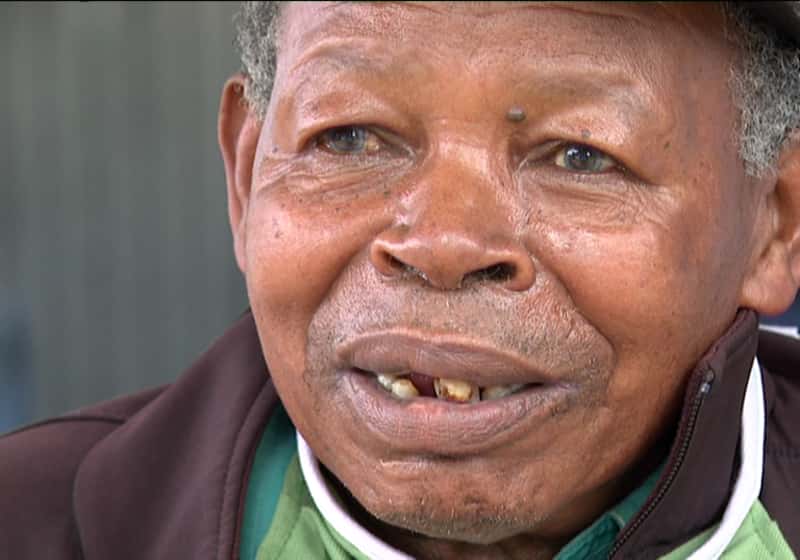 Like many developing countries, Kenya lacks a fortified system that caters to the needs of the aging population (those above 65 years). Article 57 mandates the state to "ensure the rights of older people to participate in the affairs of society, pursue their personal development, live in dignity and respect, free from abuse and receive reasonable care and assistance from both the state and family." But there is no specific law at national and county levels that comprehensively encourages and protects the rights of Older Persons.
"We have acts on the rights of children and women, why don't we have one for older people who are becoming very vulnerable in the society?" asks Elijah Muega, Founder of KARIKA, a man who has been fighting for the rights of the old for over two decades across the country.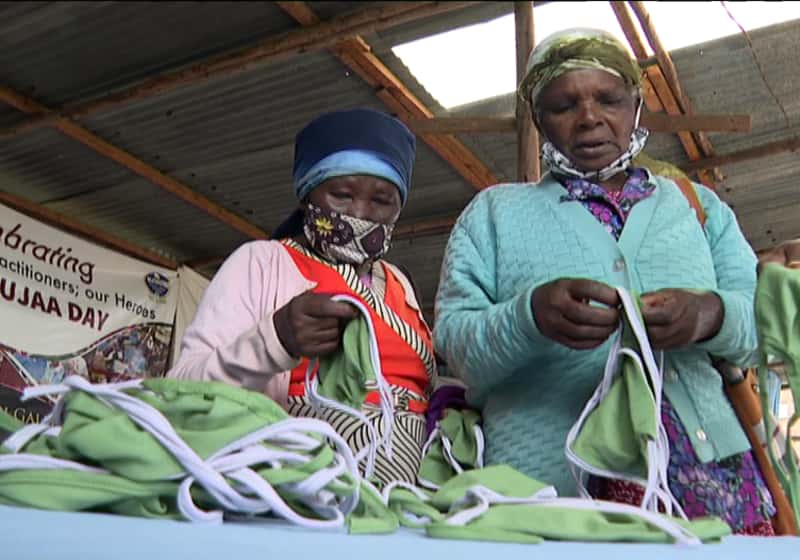 They are a people forgotten in the mouldy backdrops of the society with a lot of expectation and responsibility placed on family members to guarantee their survival.
However, changing cultural dynamics in Kenya such as older people retiring and choosing to live in the city has made it hard for them to sustain their livelihoods. With the economic environment of the country plummeting even deeper amid the pandemic crisis coupled with increased individualism, children have become less reliable safety nets for the old.
"Older people are naturally dependent on young people. Young people have closed their businesses due to the coronavirus and are no longer able to support the older people as they used to," states Muega.
"Let's leave children out of the picture. If we depend on our children, we will die but if we depend on the government, it will be better because it will look after our needs," says Wanjiku who explains that her children never remember her needs.
According to the 2019 Kenya population and housing census, the country has about 1.9 million people aged 65 and above, most of whom are poor and live in rural areas. Nevertheless, approximately 250,000 senior citizens are enrolled under the older person cash transfer program that started in 2007. With only 13 per cent of the ageing population benefiting from the Sh4000 given every two months (Sh66 a day), the effort is still a longshot in lifting the old and poor from the international poverty lines.
With no money, poor nutrition and poor standards of living, older individuals already struggling with age-related diseases tend to develop other diseases such as diabetes, kidney and cardiovascular ailments which put them at increased risk to succumb to Covid-19.
According to a tweet by the Ministry of Health Acting Director-General Patrick Amoth, all fatalities to Covid-19 had underlying health conditions which put the ageing population in Kenya at far greater risk compared to any other age group.
When asked what he thinks is the way forward, Elijah Muega suggests," the government should set up geriatric centres in hospitals where old people would receive specialized treatment and also, doctors on nutrition should guide the distribution of the recent relief food to older people to help boost their immunity."
Even though strides have been taken to support the ageing population, there is still a long way to go to protect and meet the needs of the ageing population. According to the Population Reference Bureau the number of the old folks is destined to grow because people are living longer due to improved standards of living and better healthcare in the country.
With many institutional loopholes becoming more visible as the Coronavirus cases continue to soar, the pandemic has come with a rare opportunity that should be used to inspire change and development.
Virus-hit Hertz declares bankruptcy
Established in 1918 with only a dozen cars, the global car rental giant had survived the Great Depression and numerous American recessions.