Haji plots Devani's nailing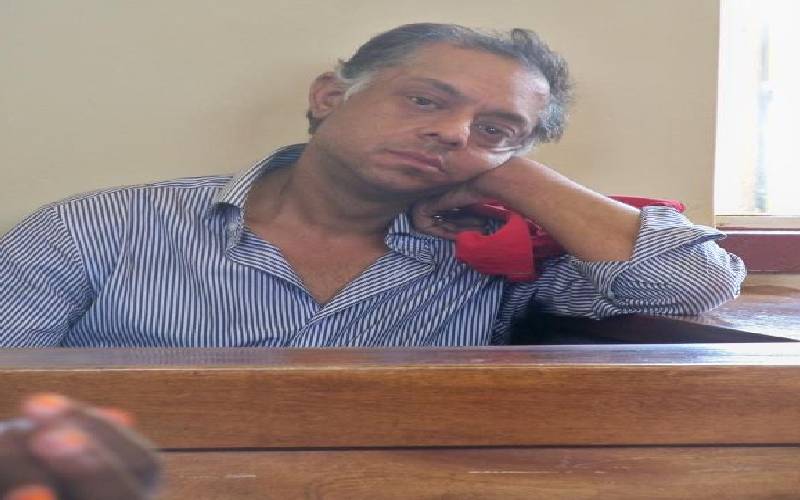 Kenya is finalising plans with Britain to extradite tycoon Yagnesh Devani (pictured) to face 19 charges for his role in the Sh7.6 billion Triton scandal.
Director Public Prosecution (DPP) Noordin Haji has said plans between his office and London are at "an advanced stage" for the extradition following successful proceedings by the ODPP and Crown Prosecution Service (CPS).
"Nairobi made a formal extradition request to London in June 2010. I am impressed as we continue to fight graft, drug trafficking and trans-boundary crime," he said.
Devani, a former director of Triton Petroleum Limited, is accused of engineering release of the company's stock of fuel from the Kenya Pipeline Company's storage tanks without informing the financiers.
As a result, the 2008 action left the financiers with a Sh7.6 billion loss, which threatened fuel supplies in Kenya and lay-offs. Devani then fled the country in 2009.
But a ruling delivered by Lord Justice Underhill on May 6, following the petition by ODPP and CPS brought to a close Devani's failed attempts to seek asylum in the UK.
Among those who had financed the petroleum consignment and lost money in the fraudulent deal are KCB and PTA banks.
The others are Glencore Energy UK Limited, Emirates National Oil Corporation of Singapore and Fortis Bank of Netherlands.
"A team of Kenyan prosecutors and investigators, led by the ODPP's Edwin Okello, travelled to London several times to assist the CPS to argue the case in court on behalf of the Kenya Government," disclosed the DPP.
On September 3, 2014 the lower court dismissed all the challenges mounted by Devani and forwarded the request to the Secretary of State, who ordered for his extradition on October 21, 2014.
Devani rushed to the appellate court but lost, and also at the immigration office.
The process of moving him to Kenya will cause a storm as Devani had high and deep business and political connections.