State reveals more grabbed Nairobi land after Ruai sewer saga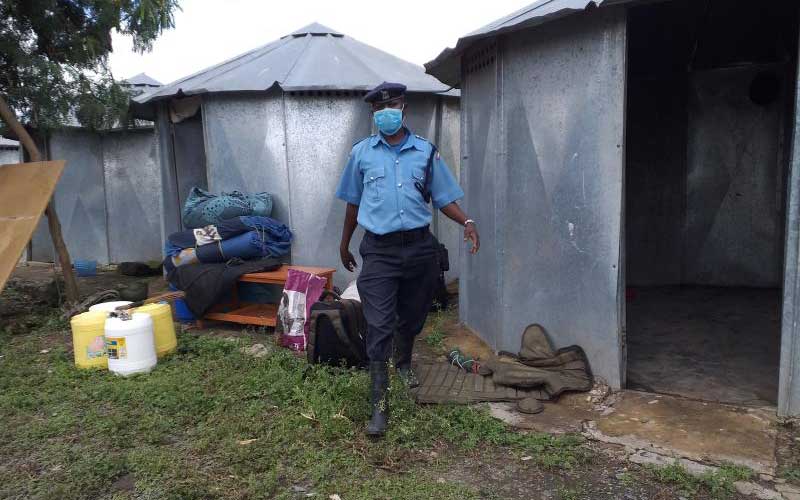 The government has listed other tracts of land in Nairobi that had been reserved for sewerage facilities but are now at risk of being taken over by private developers.
This comes just days after the ministries of Land, and Water and Sanitation moved to reclaim 3,000 acres of grabbed land in Ruai that had been set aside for the expansion of the Dandora sewerage treatment plant.
In new details released over the weekend, it emerged that the entire Kahawa West treatment ponds, with an acreage of four hectares (9.8 acres), had been encroached on.
The Karen ponds have also been taken over by private entities, with the entire 2.07 hectares (5.1 acres) now under private ownership.
The Kariobangi sewerage treatment plant, which sits on a 30.2 hectares (74.6 acres), has been classified as at-risk, with 13.64 hectares (33.7 acres) already encroached on.
The Kabete treatment and water tanks sewerage system, which is 23.47 hectares (58 acres) in total has seen 13.78 hectares (34 acres) already taken over by private entities.
Another 13.53 hectares (33.4 acres) have been encroached on at the regional offices and duty station in Nairobi, which occupies a total of 15.5 hectares (38.3 acres).
The Karura reservoir has also suffered the same fate after 1.7 hectares (4.2 acres) were encroached on out of a total of 2.43 hectares (six acres), while the Loresho reservoir has seen 0.30 hectares (0.7 acres) encroached on out its 1.254 hectares (3.1 acres).
Additionally, 0.18 hectares (0.4 acres) out of 0.938 hectares (2.3 acres) at the I Lane pumping station have been grabbed, and another 0.28 hectares (0.7 acres) at the Karen break pressure tank facility.
On Wednesday last week, the government moved to recover land grabbed from the Dandora Estate Waste Sewerage Treatment Plant in Ruai. According to a statement signed by Joseph Irungu, the Principal Secretary of Water, Sanitation and Irrigation, and his Lands and Physical Planning counterpart Nicholas Muraguri, the plant serves as the only waste water treatment plant for the city, and its first phase of construction began in 1975.
The repossession came as the Water ministry strains to handle sewerage and water supply needs for the 9.3 million residents of the Nairobi Metropolitan Area.
Only 50 per cent of Nairobi has sewerage coverage, a situation that has led to the gross pollution of water sources, rivers and the environment, endangering both the ecosystem and the people living in such environs.
Together with the reclamation of land stolen in Dandora, there are other projects, such as the Sh20 billion sewerage project financed with a loan from the African Development Bank and French Development Agency. The project, expected to be complete by July this year, will see 80,000m³ a day of sewerage treated, thus connecting more households in Nairobi to the sewerage system.
"Sixty-two per cent of land set aside for infrastructural development in Nairobi and its environs has been grabbed by private developers," read a statement by the ministry.
The 1,796.5 hectares (4,439 acres), equivalent to 2,500 football fields, was set aside for expansion of water and sewerage facilities to serve the 4.4 million Nairobi residents. Unfortunately, most of this land is now in the hands of 'ghosts' in the name of private developers.
Through the decades, private developers and squatters have slowly encroached on these properties, now leaving only 38.6 per cent available for sewerage treatment.