Hearts of gold take the edge off Coronavirus pandemic
To fold hands in prayer is well, but to open them in charity is better.
The coronavirus pandemic has affected nearly all people globally. While others have decided to whine and complain, others have taken up the challenge to show their true sense of humanity by helping alleviate the burden from their fellow human beings through charitable acts.
The strings of kindness have been strung home and away. The fabric of humanity is bringing people together and more so, joining hands in repairing what the coronavirus is threatening to rip apart.
Below, meet some the people making a difference.
Ventilators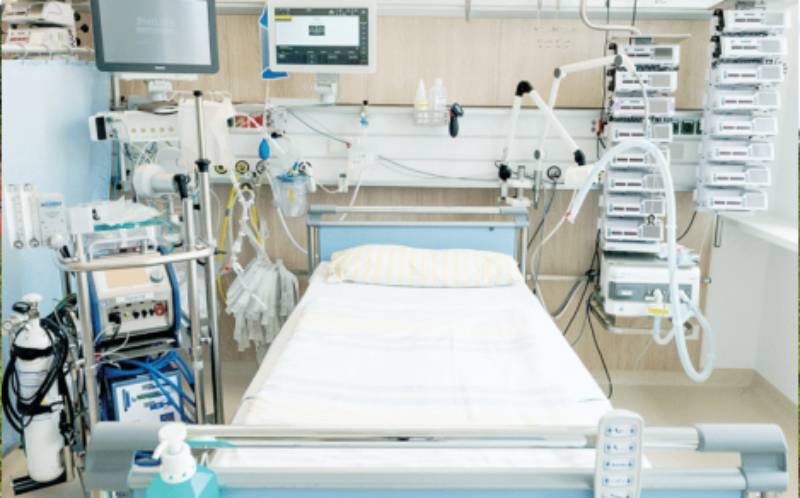 According to basic biology, you can only live for three minutes without oxygen but the Kenya Association of Manufacturers doesn't want that to happen to you.
The lobby has developed ventilators to be used by hospitals in the fight against the lethal virus. Roping in local biomedical engineers, doctors and automotive engineers it has come up with a locally-made ventilator that will be used by patients during the pandemic.
The invention is a sigh of relief for coronavirus patients who experience difficulty in breathing. The equipment will be given to hospitals and other isolation centres in efforts to contain the Covid-19.
Teso Couple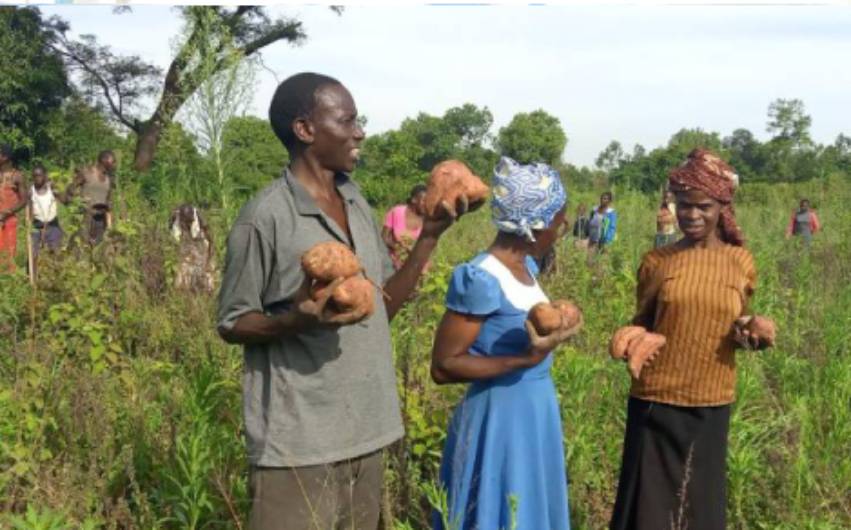 Correspondingly, a couple from Teso South Constituency in Busia County has not only warmed hearts but also baffled and challenged many.
Alfred Etyang and Juliet Anyango, offered all sweet potatoes from their two-acre land to their locals, in order to reduce the pangs of hunger among their neighbours and locals during the coronavirus period. This, notwithstanding their humble position in life.
"It is better to give it to the villagers than leaving it to spoil on the farm. I had planted two acres of potatoes in which I had invested Sh26 000," said Alfred Etyang who is the farmer.
They say they were expecting to harvest over 10 tons of sweet potatoes this season but they do not regret what they have done to their fellow villagers.
It is such acts of kindness that have forced many, including those from the disciplined forces to also jump in and give a helping hand.
Police Constable making free masks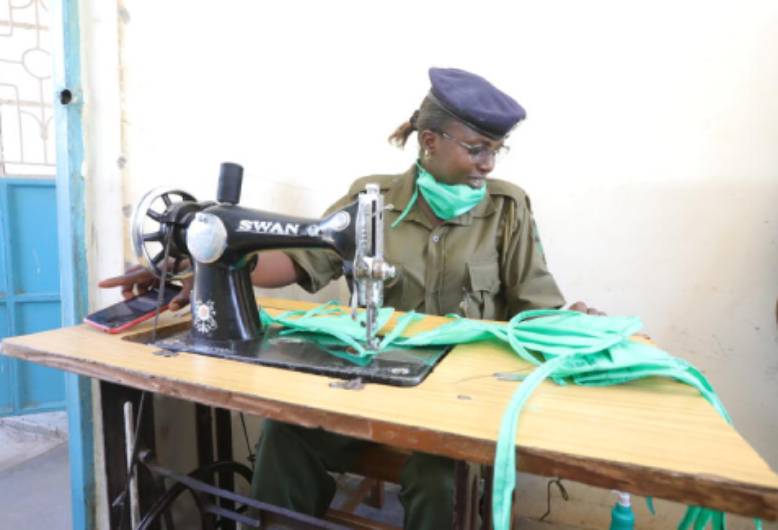 Police constable Caroline Makena, is not just an ordinary policewoman. She sews masks and distributes them for free to her locals in Tot area, Elgeyo Marakwet County. Perhaps it was a tot of help from her to her own community.
"I acquired tailoring skills at the National Youth Service (NYS), but recently I decided to use the skills to produce free masks. I had my sewing machine and I immediately embarked on production after acquiring raw materials," Makena elucidates.
Through her sewing skills, she intends to help her community combat coronavirus, by wearing the masks she makes on her free time after her job.
Philanthropic Missouri Woman
Elsewhere, a woman in Missouri State in the United States of America, has shown why she is a pillar of hope and resilience amid the Covid-19 storm.
Shana Jones lost eight of her family members to Covid-19! Despite the excruciating pain of losing loved ones, she did not stop helping her community. In fact, the catastrophic experience made her even want to help more.
"Born and raised in Georgia. I have family members who have died. It's hard, I cannot go down there to see my family so right now. I'm doing this to take it off my mind," she says
She has set up a table outside her home with items such as canned foods, packed lunch, toiletries and sanitizing paraphernalia among others, for members of the community to pick and help themselves with them.
Neighbours who were touched by her generosity are already donating more through her to help the less fortunate sail through the turbulent waters of coronavirus.
Although she is battling some illnesses, such as high blood pressure and diabetes, Jones says she will not look back in her quest.
Jack Ma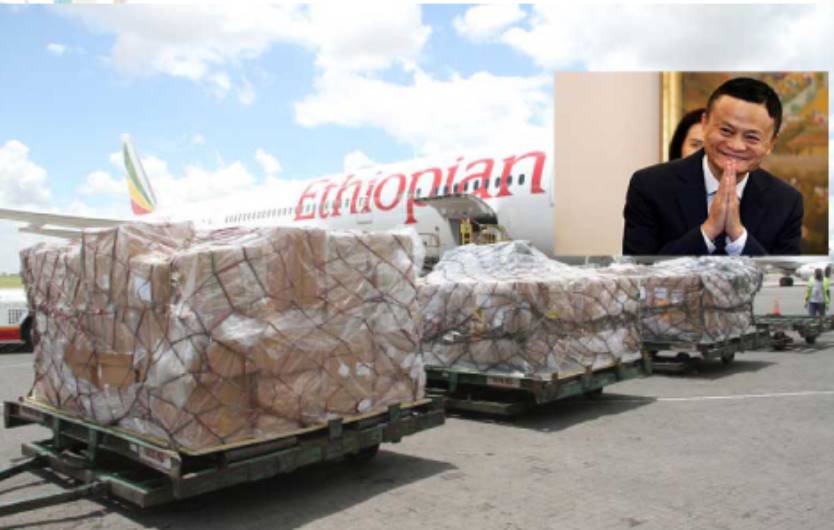 Similarly, the Chinese billionaire and philanthropist Jack Ma has been remarkable. He has sent multiple donations to all African countries in form of testing kits, masks, gloves etc. in order to help in the fight against the pandemic.
Recently, Kenya received another batch of 25,000 kits for testing coronavirus through his Ali Baba Foundation. The selfless man did not stop there.
"In addition, we will immediately start working with medical institutions in Africa to provide online training material or Covid-19 clinical treatment," said Jack Ma.
Ma's first shipment arrived on March 23 with 20,000 laboratory diagnostic test kits, 100,000 medical masks, and 1000 protective suits and face shields.
Bill Gates
Additionally, Microsoft co-founder Bill Gates has committed to fund the construction of seven factories that will help in the manufacturing of coronavirus vaccine.
Gates who is one of the top three donors to the World Health Organization (WHO), has continued his support of the body, despite the USA bailing out on the organization at this dire moment. US President Donald Trump halted funding on the WHO saying the organization had failed in managing the pandemic.
"I am directing my administration to halt funding while a review is conducted to assess the World Health Organization's role in severely mismanaging and covering up the spread of the coronavirus," said Trump
The philanthropist announced on February 5, 2020, that the Bill and Melinda Gates Foundation would donate about Sh10.6 billion ($100 million) to help global detection, isolation and treatment of Covid-19.
Mark Zuckerberg
Further, Facebook owner Mark Zuckerberg has also given Sh10.6 billion grant to small businesses that have been affected by Coronavirus. He has also sent other donations to the United Nations Foundation, the World Health Organization (WHO) and the US Centers for Disease Control (CDC).
As the global coronavirus infections continue to rise by day, many have decided to roll their sleeves and join in the battle in different capacities and abilities. What will you be remembered for after this dark cloud of coronavirus passes?
The global infections have already passed 2.7 million mark while fatalities now hitting more than 191,000 cases. Kenya has 336 confirmed cases after 16 new cases were reported in the last 24 hours.