Kenei had a nice police house, why did he live in a bare bedsitter?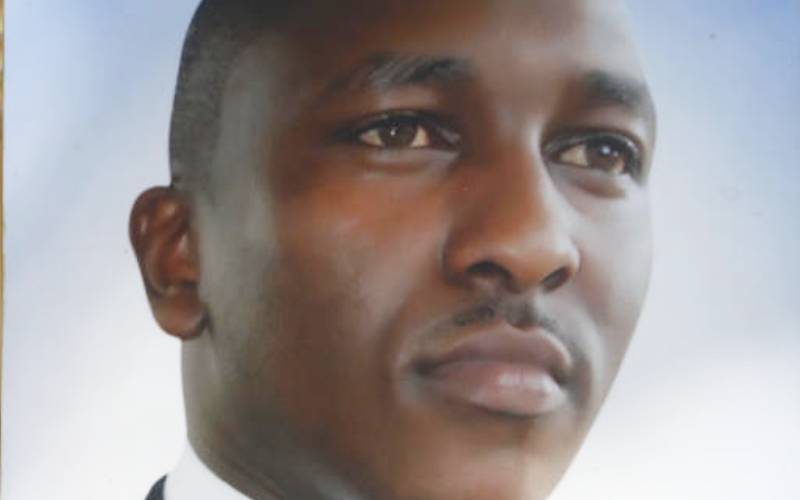 The housing policy in which government ceased accommodating police officers, allowing them to live among civilians in areas of their choice, took effect last year.
Most officers have since moved from government houses, leased houses, police camps or lines. They live in residential neigbourhoods in a move President Uhuru Kenyatta said was aimed at easing the perennial housing crisis.
Traditionally, junior officers from the rank of constable to senior sergeant, lived in one place. This was for ease of mobilisation during security operations, emergencies and distress calls. Police stations, camps and lines provided a convenient environment for such accommodation.
Sergeant Kipyegon Kenei (pictured) had a nice apartment at the AP camp in Shauri Moyo, Nairobi. It has all social amenities like a shopping centre, a dispensary and a health club. But he was found murdered in a bedsitter in Imara Daima.
Some police commanders were skeptical about this arrangement that required officers to live with civilians outside police lines and camps, predicting tough times ahead and arguing that it was not a well-thought out idea the since disadvantages outweighed the advantages.
A police inspector predicted a surge in crime in some areas for lack of police presence.
"The hardest hit will be slums, where residents had come to appreciate the importance of officers who live among them. Most of the police camps and lines were set up as a result of pressure from residents themselves," said the officer.
Many junior officers however welcomed the move, saying they will no longer be under the microscope of their seniors.
"We are going to move to areas we feel safe in. Personally, if I would be lucky to get a servant's quarter in either Karen or Lang'ata. I would be very happy and move immediately. I want to live in a good place where whenever my family members visit, they will feel safe and comfortable," said one officer.
To some observers, the policy is a double-edged sword with as many benefits as downsides. Henry Ochieng, the CEO of Kenya Alliance of Residents Association (KARA) said the cops will be soft crime targets.
"In its current form, the policy has not solved the housing problem. In fact, the officers will still live in deplorable conditions since the allowance is insufficient. Secondly, by allowing officers to live in areas of their choice, it may turn out to be counterproductive. I will not be surprised by cases of officers being trailed and killed in their houses," Ochieng' told The Nairobian.