Fresh plan to safeguard police officers against trauma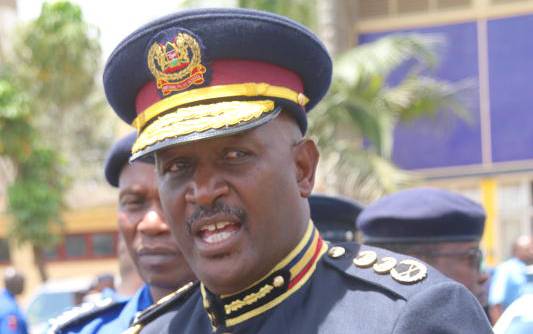 The National Police Service has launched an initiative to help police officers deal with trauma while on duty.
The programme dubbed Muamko Mpya-Healing the Uniform Initiative will be directed towards giving psychological support to officers.
Speaking during its launch on Tuesday in Nairobi, Inspector General of Police Hilary Mutyambai (above) said police officers who are often exposed to trauma that creates deep emotional scars, need healing.
A counselling unit in the service will provide psycho-social support to officers.
"The ultimate goal of the initiative is to provide officers with knowledge, tools and a framework to assist them to support each other while handling traumatic situations," Mr Mutyambai said.
"They encounter most of these situations on personal and professional levels."
He ordered the Kenya Police, Administration Police and Directorate of Criminal Investigations heads to ensure counselling is integrated in the police training curriculum.
Mutyambai said the programme will be rolled out from the ward level all the way to the top of the service.
He urged county commanders to create space for peer-to-peer psychological support across all ranks.
"Counselling offices will be established in all command centres in order to align psychological well-being with police work," the IG said.
About 500 uniformed and non-uniformed officers have so far been trained on aspects of stress and trauma awareness, resilience and healing.
Most of the training is sponsored by Green String Network, a non-governmental organisation.
The US and UK are also supporting the programme. Mutyambai said he is passionate about the programme that could eventually deal with mental health problems in the force.
"While it is true that every person experiences stress and trauma. The disciplined service is unique in that whenever they go out for work, they encounter scenarios that are stressful and traumatic," said Mutyambai.
"This leaves emotional wounds even as they continue providing safety and security to citizens."
According to a Kenyatta University research, the major factor contributing to suicide and murder among officers in Kenya is work-related trauma.
The study found out that police are generally at the receiving end of all community problems.
They are expected to maintain law and order in very difficult situations, besides putting their lives at risk as soon as they leave home every day.
It further emphasised that Police officers are often in touch with extremely painful issues in the community such as murder and rape which stresses them.