Kinoti in America for FBI training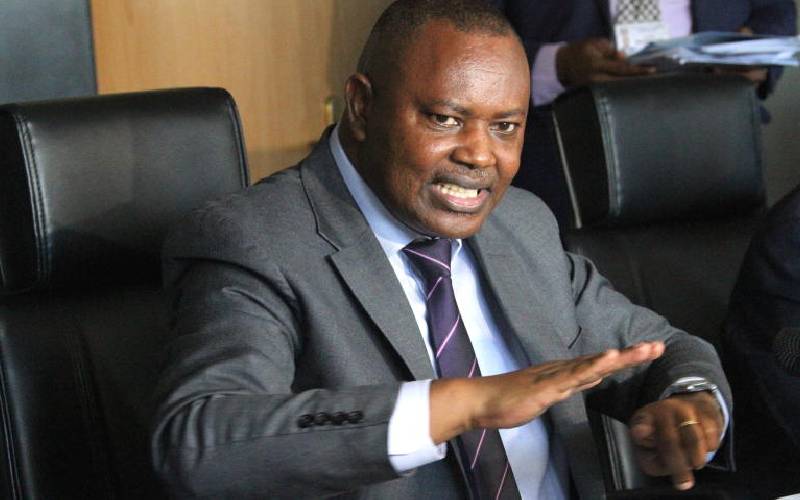 Directorate of Criminal Investigations boss George Kinoti is in the US to attend the Federal Bureau of Investigations National Executive Institute (NEI) training in Fredericksburg, Virginia.
The session is an annual FBI programme that brings together select heads investigation bureaus across the world.
Kinoti (pictured) is the only one from Africa attending this year's session, which is the 43rd since the programme started.
It is also the first time a Kenyan DCI boss has been selected for the training that is expected to run until March 17.
"It is an honour to be here and we will use the knowledge gained to transform our country and the region at large," said Kinoti.
At least 20 top FBI officials will take the participants through strategic leadership development and current affairs. Those present must be must be heads of departments with more than 500 sworn officers serving a population of at least 250,000.
The first two weeks of the training will be held in Washington. The attendees will then be taken to Glasgow for the final bit of the course.
"NEI consists of three one-week training sessions throughout the year. Two are hosted by the FBI Academy. The third is typically conducted overseas in concert with our global partners," NEI's website states.
It adds: "One of the most valuable aspects of NEI is the range and diversity of the executives, who bring different levels of experience and perspectives."
NEI has provided leadership development for bureau executives and for the heads of the largest law enforcement agencies in the US and overseas.
Since 1976, over 1,000 law enforcement executives have graduated from the institute. Upon graduation, each executive is invited to join the NEI Associates (NEIA), a non-profit foundation that continues the education of these executives. It also sponsors various research projects.
Like nearly all FBI training initiatives, one key goal and outgrowth of NEI is increased liaison and cooperation throughout the law enforcement community. NEI is also a conduit for building domestic, international, governmental and private sector relationships.