Health CS Kagwe calls for unity among Kenyans amid coronavirus fears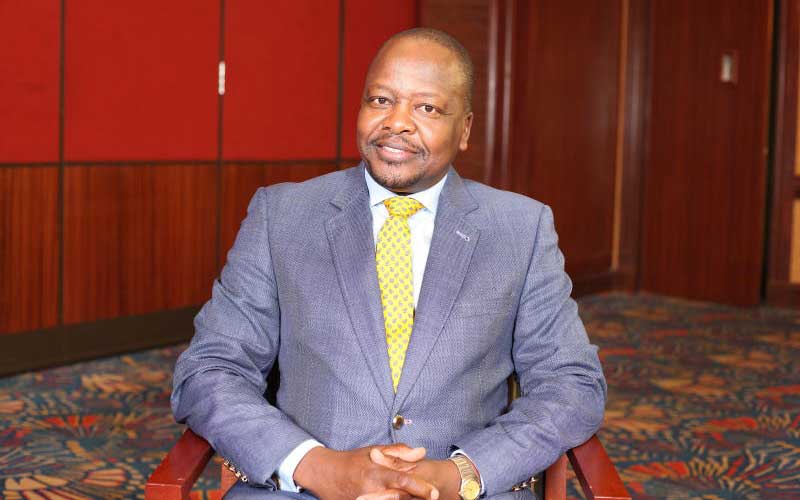 After taking oath of office as the new Health Cabinet secretary on Friday, Mutahi Kagwe has hit the ground running with the maiden task to steer the mitigation team against coronavirus in the country.
Kagwe's first public speech was to assure Kenyans that the government was prepared to deal with coronavirus and that there was no cause for alarm.
He urged all government institutions and members of the public to work together so that the country can better deal with the situation in the event it gets to Kenya.
"We are not taking any chances,"
"I urge all of us to work together, the public should also join hands and follow the guidelines given by the ministry. Even the media as the fourth estate has a role to play in educating the public," he said.
He also pledged to ensure the country is adequately prepared to tackle the deadly virus
"We have to be prepared for this virus. If does not get into the country, great, but if it does, we need to be prepared for it. And that is why we have the level five hospitals in the country," Kagwe said.
Kagwe took over from Sicily Kariuki at Afya House with latter being moved to head the Water docket.
President Uhuru Kenyatta had established a national emergency response committee through an Executive Order which will be chaired by Kagwe to evaluate and enhance preparedness by equipping all Level Five Hospitals in the country by mid-March.
"The committee shall coordinate Kenya's preparedness, prevention and response to the threat of the coronavirus disease," he said.
Uhuru added that the committee which is inclusive of members drawn from other ministries will formulate, enforce and review the processes and requirements that regulate the entry into Kenya of any persons known or suspected to have traveled from a Coronavirus affected areas.
The President also ordered for the National isolation and treatment facility set up at Mbagathi Hospital to be completed in a week's time in time to receive patients, in the event coronavirus cases are confirmed in the country.
Kenya has since scaled up its preparedness for the deadly virus, following the increased risks of spreading into the country, after Nigeria confirmed its first case, making it the first to be reported in Sub Saharan Africa.