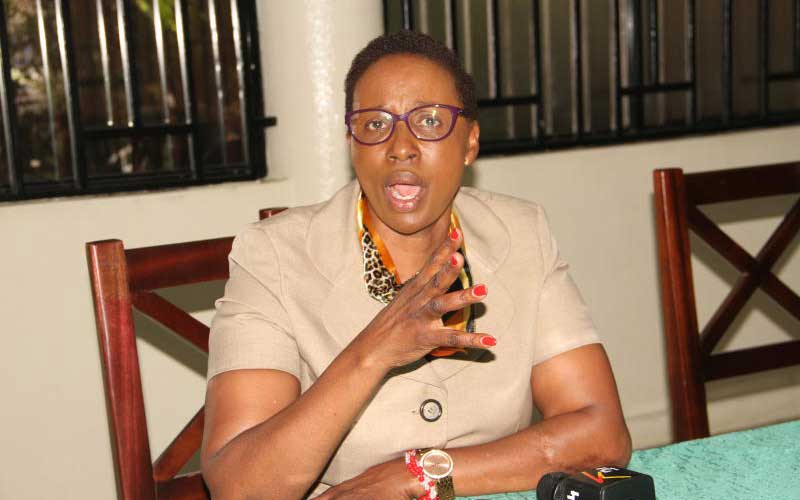 Nairobi County Assembly Speaker Beatrice Elachi (pictured) has barred city ward representatives from travelling to the United Arab Emirates over an unsettled Sh2.4 million debt incurred in 2018.
The County Assembly has also begun investigations into the debt owed to a Dubai-based firm, Birmingham Leadership Development Centre.
The move follows claims that embattled Assembly Clerk Jacob Ngwele did not settle payments after The Birmingham Leadership Development Centrr (TBLDC) invited MCAs to Dubai for a training programme in 2018.
Addressing issue
"As we await the completion of the inquiries into the matter..., members are advised to cease any official travel or otherwise to the United Arab Emirates or transit as the Assembly Service Board addresses the issue," said Ms Elachi.
Last week, the speaker said the firm, through its advocates based in Dubai, wrote to the City assembly demanding payment.
Ms Elachi added that she had received a letter from Abdullah Mohammed Rasoul Ali Alharmoodi Advocates & Legal Consultants, on behalf of the Dubai Courts and addressed to clerk Jacob Ngwele, demanding the payment of their dues.
She said the matter was before County Assembly Service Board ad hoc committees.