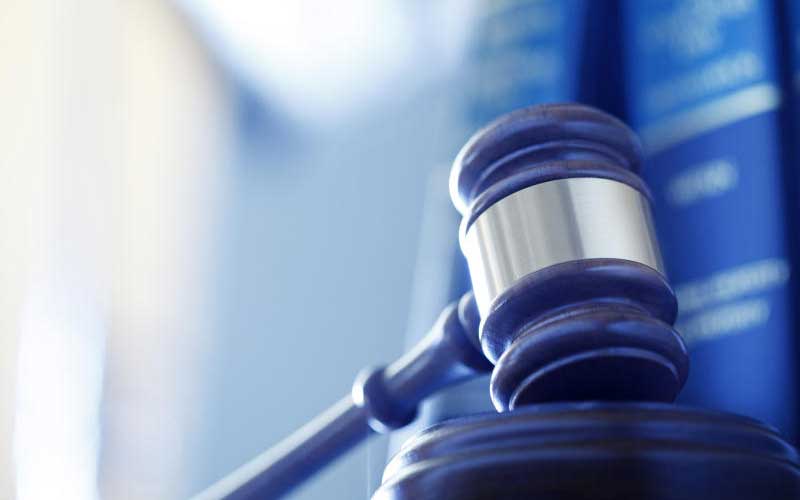 A man is to serve eight years in jail for killing his brother over land after the court rejected the family's request that he be released on a non-custodial sentence to enable him fend for his two wives and children.
High Court judge Edward Murithi said releasing the man identified as VKT on a non-custodial sentence will allow him benefit from his own wrong-doing.
"This is a situation similar, in respect of the offence of murder, to the statutory injunction in section 96 (1) of the Law of Succession Act that says "a person who while, sane, murders another person shall not be entitled directly or indirectly to any share in the estate of the murdered person…," he said.
Family reconciliation
The court made the decision after the family and that of his wife disagreed on him being released due to the fact that there were issues the widow and her children wanted addressed first.
"The Kalenjin ceremony for family reconciliation may go on in the interest of peace among and closure for the affected bereaved members of the family without affecting the legal consequences of the accused criminal conduct," the judge added.
The convict and his brother had a prolonged dispute over land left by their late parents. On June 26, 2016, VKT ha visited the said land when his brother arrived and a quarrel ensued.
He then attacked him with a panga, killing him.
He was charged with murder but the charge was reduced to manslaughter following a plea bargain whose factual basis, the court accepted as lack of premeditation or malice afterthought for killing his brother.
A report by the probation officer showed VKT had been in remand for three years as at December 17 last year and he recognised his mistake and had asked for forgiveness from family members.
"Your lordship; going by the open animosity between the two parties; I am of the view that this case is unsuitable for a community-based sentence and may therefore be dealt with otherwise.
This is however subject to the discretion of this honourable court," reads the report y probation officer, MK Kiprono.