Pakistan, Somalia declare locust emergency as experts warn of major crisis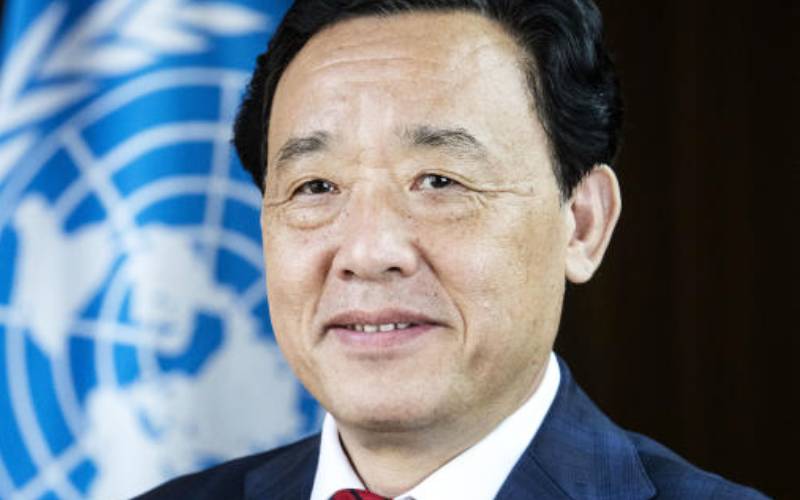 The Food and Agriculture Organisation (FAO) of the United Nations has warned of an imminent humanitarian crisis in the region following the ongoing infestation by desert locusts, considered to be the most lethal locust species.
Two weeks ago, FAO Director-General Qu Dongyu termed the invasion "a situation of international dimensions that threatens the food security of the entire sub-region".
Yesterday, the Somalia government declared the invasion a national emergency, signalling the escalation of a crisis that has plagued parts of East Africa and the Horn of Africa over the last several weeks.
Somali Ministry of Agriculture and Irrigation warned of enormous risks caused by the insects, citing likely shortages of food sources for its people and their livestock, a major source of livelihood.
By mid-January, the locusts had caused unprecedented havoc in Somalia, destroying more than 170,000 acres of vegetation, according to FAO. The damage is highly likely to be worse now.
The ministry further warned that the desert locusts threaten the cropping season in Somalia, which is set to begin in April.
Somalia's declaration of an emergency comes just days after Pakistan also declared an emergency due to affliction by the insects, which have destroyed maize, cotton, wheat and several other crops, particularly in eastern Pakistan where the swarms flew from neighbouring Iraq.
"We are facing the worst locust infestation in more than two decades and have decided to declare national emergency to deal with the threat," Pakistan's Information Minister Firdous Ashiq Awan was quoted by Deutsche Welle as having said at the weekend.
Pakistani publications revealed that the insects may have destroyed nearly 40 per cent of the country's crops.
Somalia said as part of a coordinated cross-border response, the government was putting in place measures to contain the desert locust invasion, anticipate and reduce the effects on people's food security, and protect rural livelihoods in Somalia.
Maximise harvest
It said an urgent element of the response was to enhance desert locust surveillance, data collection, timely reporting and control activities on the ground. They plan to help farmers maximise their production and harvest, and to protect livestock assets in pastoral and agro-pastoral areas.
In Pakistan, Prime Minister Imran Khan said the government is taking the invasion seriously, saying the priority of the government is to protect farmers and the agriculture sector.
"The federal government will take all possible steps and provide required facilities to protect crops from any possible danger, with special focus on the danger of locust," Mr Khan is quoted as saying by Pakistani newspaper, Dawn.
However, even as other affected governments step up their efforts in response to the ravenous insects, Kenya's response so far remains restricted to aerial spraying, which has been ineffective largely due to use of inefficient pesticides and shortage of the chemicals, which had to be imported.
Two weeks ago, FAO warned of an escalating crisis for Kenya, after the locusts spread to over 13 counties.
FAO has previously termed the invasion as the worst to hit Ethiopia and Somalia in 25 years, while adding that Kenya has not witnessed an outbreak of this magnitude in 70 years.
"Immature swarms continue to arrive in the northeast and move throughout northern and central areas, having invaded 13 counties to date. Some swarms have started to lay eggs that will hatch in early February and new swarms could start to form by early April in northern counties. Although a few swarms have reached the Rift Valley, they are likely to remain in northern areas. Aerial and ground control operations are in progress but need upscaling. Further movements are expected in Turkana and central counties," FAO noted, warning that the insects pose a significant threat to Kenya's food security, causing hunger among millions of people.
Without adequate intervention and given the rainy weather, FAO warned that Kenya could suffer more consequences.
A release by the organisation said: "Recent weather in East Africa has created conditions that favour rapid locust reproduction. Left unchecked, the number of crop-devouring insects there could grow 500 times by June."