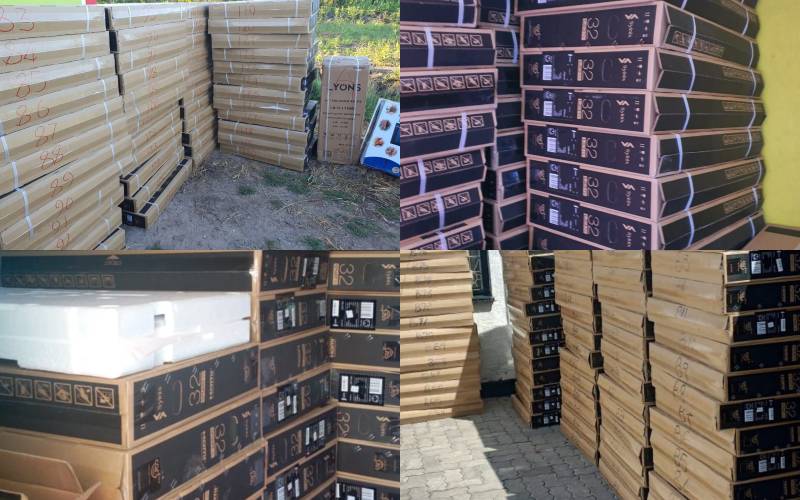 Three suspects are staring at death sentences for allegedly stealing over 350 flat-screen television sets.
The items had been stolen from a godown in Athi River on December 1, 2019.
56-year-old John Maina was yesterday arrested in Nairobi over the theft of the TV sets worth Sh15million. His accomplices were arrested on December 31, 2019, in Machakos.
The trio, according to the Directorate of Criminal Investigations (DCI), will tomorrow be charged with robbery with violence.
Maina was bust with 243 Synix television sets at a residential house in Buruburu Phase IV. DCI had recovered 130 such sets at a house in Mbiuni, Machakos County, where Maina's two co-accused were arrested.
This makes the total recovered units 373.
"Forensic Intelligence led the detectives to Kitengela where the lorry which was used to ferry the over Sh15m worth of SYINEX TVs during the robbery had been hidden," DCI said on Twitter.
The vehicle has since be impounded by the investigative agency.
"Search for other accomplices and the remaining part of the robbed items continues," added DCI.
According to the penal code, a person charged with robbery could face up to fourteen years in prison.
If the robbery, however, involves violence such as wounding, striking, beating during or after the convict shall be sentenced to die.
But at the mercy of the president, the offender might serve a life sentence.