How five governors survived impeachment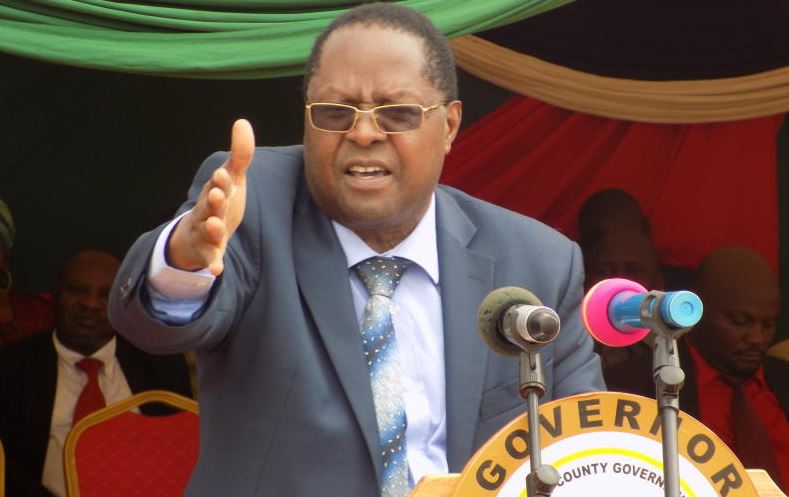 Embu Governor Martin Wambora became the first governor in 2014 to face impeachment before he was saved by the courts.
Wambora survived two impeachment motions in 2014 when members of the county assembly sent him home, only to be saved twice.
In February 2014, Embu MCAs voted to impeach the governor for violating the Public Procurement and Disposal Act, Public Finance Management Act and the Constitution, but the High Court quashed the first attempt on grounds that a court order that halted the exercise was ignored.
Wambora was accused of flouting the County Government Act by appointing public servants without the assembly's approval, the purchase of Sh35 million maize seeds, procurement of vehicles and authorisation for the renovation of Embu Stadium.
They repeated the act in April and forwarded the resolution to the Senate, which by a majority of 40 senators, voted in support of a motion to remove Wambora from office.
However, Appellate Judges John Mwera, Hannah Okwengu and GBM Kariuki nullified the Senate's decision, ruling that there was no clear evidence that the governor acted in gross violation of the Constitution.
On May 14, 2014, Kericho Governor Paul Chepkwony followed the same path when he was also impeached.
Thirty-two MCAs approved the motion to oust the governor on accusations of abuse of office, flouting procurement rules, unlawfully procurement of goods and services.
Violating law
Prof Chepkwony was also accused of violating the law on recruiting personnel and failing to follow due process regarding public and private partnerships.
He, however, survived the impeachment after the Senate committee investigating him cleared him of all three charges.
In October 2015, Murang'a Governor Mwangi Wa Iria became the third casualty of impeachment when 35 MCAs voted to send him home.
The MCAs accused him of misusing county cash, failing to manage the county's debt, gross misconduct and abuse of office.
But senators on November 11, 2015 ruled that the charges did not meet the constitutional threshold for impeachment and threw out the impeachment motion.
Nyeri Governor Nderitu Gachagua (now deceased) became the fourth county boss to be ousted when MCAs voted in September 2016 to impeach him.
But he survived the impeachment after senators rejected all the charges brought against him, saying the charges did not meet the threshold for impeachment.
The latest casualty was Taita Taveta Governor Granton Samboja who was impeached on October 9 but senators voted to reject all the allegations of misconduct levelled against him.