DPP deletes lawyer Murgor's name as public prosecutor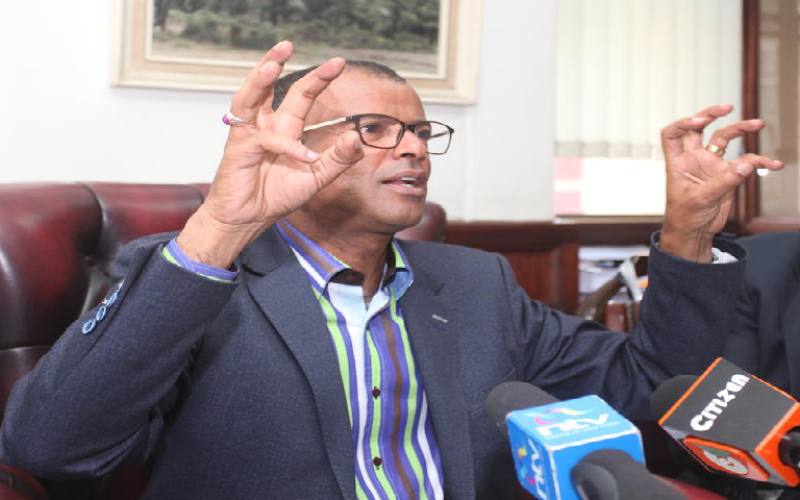 The Director of Public Prosecutions (DPP) has revoked the appointment of lawyer Philip Murgor (pictured) as a public prosecutor.
In a gazette notice dated November 15, DPP Noordin Haji amended the gazette notice that appointed the city lawyer by striking out the expression "Philip Kipchirchir Murgor".
"Gazette notice number 350 of 2019 (Special Issue) is amended by deleting the expression "Philip Kipchirchir Murgor."
During the hearing of the murder case of Dutch businessman Tob Cohen in which his client Sarah Wairimu was accused of being behind the killing of her husband, Cohen's family lawyer Cliff Ombeta raised Murgor's issue in court.
Ombetta told the court that Murgor is a gazetted public prosecutor who should not represent the defence.
Ombeta argued that Murgor was appointed as a public prosecutor in January 2019 for a period of two years.
But Murgor said he was appointed through a gazette notice in January but after wasting two months of his profession, he quit.
He said that he resigned in March and he was not given any work.
"When a person resigns that's the end of everything including the gazette notice. I will not read contents of the resignation out of respect for Noordin Haji," Murgor told the court.
State Prosecutor Catherine Mwaniki asked the court to defer Wairimu's taking of a plea to allow her to ascertain whether Murgor's appointment was revoked.
Two days later, Justice Stella Mutuku ruled that Murgor would continue to represent Wairimu noting that he was no longer a Prosecutor.
"No person should be forced to remain in office ..his resignation was immediate after issuing the letter to the appointing authority. He is properly before this court and his representation does not have any conflict of interest," the ruling reads.