Nairobi commuters decry traffic jams, blame it on population conference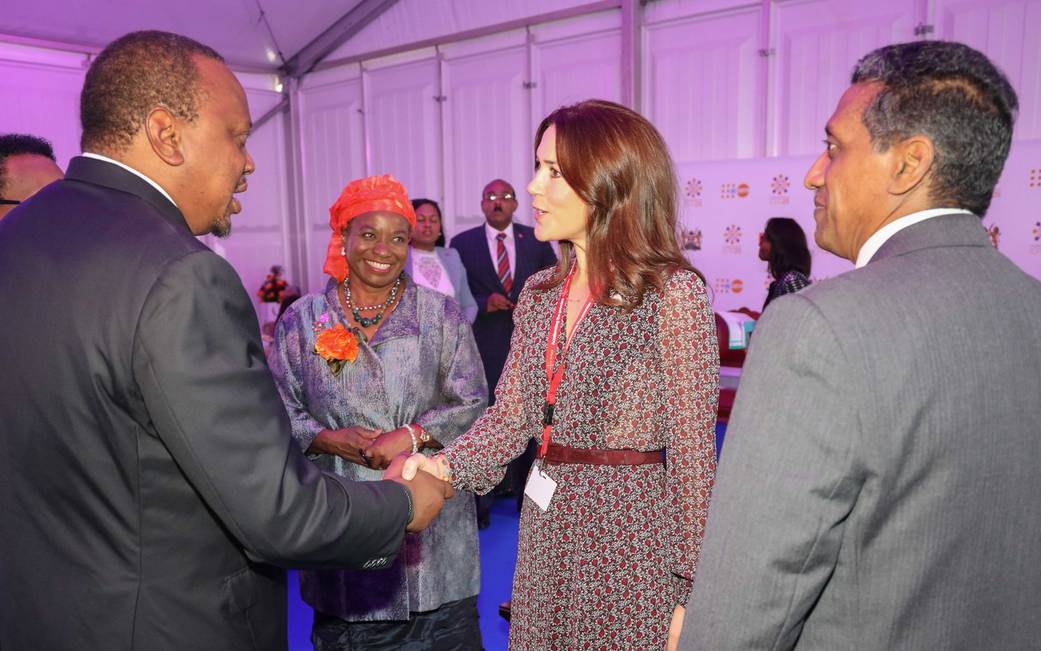 Nairobi motorists and commuters are furious after being locked in traffic jams for hours on Tuesday morning.
They blame their long hours on the road on the International Conference on Population and Development (ICPD25) which began today at the Kenyatta International Convention Centre.
Naturally, most of them took to social media to get it off their chests.
The #ICPD25 #NairobiSummit
exposing the very worst of the neglected traffic situation in Nairobi. All city roads clogged up as VIPS get road clearance from airport to hotels to KICC, leaving residents stuck on the roads. The cost of bad governance and leadership. Let's enjoy it. pic.twitter.com/8sgRCTydZS

November 12, 2019
Now we know why there's heavy traffic on Nairobi roads this morning. the #NairobiSummit with 4000 delegates happening at KICC...right in the heart of the CBD! Next time take it to Safari park or somewhere in Naivasha or Mombasa @Ma3Route @KenyanTraffic https://t.co/TYLTAv6pgG — JB Baraka (@baraka_jb) November 12, 2019
David Kioko tweeted and blamed the leaders for prioritizing such conferences at the expense of addressing the infrastructural problems bedeviling the city.
Our elites want to host prestigious conferences in Nairobi yet we can't handle traffic.

No, the ExpressWay and wide Highways are not a solution.

Nairobi needs more, smaller roads, mass transit and probably designed junctions.

— Dennis Kioko (??? ??? ) (@denniskioko) November 12, 2019
As for Waithera, the commuters and motorists were never informed about the planned summit that will be ending on Friday.
It is great to host ICPD25 ,all Nairobi county needed to do is ensure Nairobians are well informed of the traffic inconvinience and road closures by having notices on all roads and give alternatove routes..I hope youll do something @MikeSonko #ICPDNairobiSummit @Ma3Route — Waithera (@lizzgitau) November 12, 2019
The conference has, however, been adequately covered by local media, especially the controversy over the expected discussion of contraception and sexual orientation rights.
One of the most affected routes is Lang'ata Road which leads to the Nairobi CBD.
The summit was set rolling with a match from Uhuru Park Grounds, Nairobi, by a group of leaders among them Nairobi Governor Mike Mbuvi Sonko, National Treasury and Planning Cabinet Secretary Ukur Yatani, and Health Cabinet Secretary Sicily Kariuki.
"Today, I attended the official opening of "power match" at Uhuru Park ahead of ICPD Nairobi Summit aimed at helping transform the lives of millions of women and girls by making progress towards ending all forms of gender-based violence and harmful practices," said Yatani in a tweet.
With close to 6,000 people expected to attend, the summit has prioritized matters pertaining to sexual and reproductive health focusing mainly on women.
Some of the areas will include alleviating deaths linked to unsafe abortion and streamlining Universal Healthcare Coverage with the need to provide health services to minority groups such as women, youth and the LGBT.
Last week, religious leaders condemned the conference claiming that it has a sinister motive of fronting for the legalization of homosexuality and abortion.
However, President Uhuru Kenyatta gave an assurance that Kenya would not tolerate any dialogue outside the confines of alleviating Female Genital Mutilation and providing health services to Kenyans.
The Director-General of the National Council for Population Development Dr Josephine Mbae allayed the clergy's fears.
He said Kenya would be just using the summit to monitor progress since joining the union on its birth in 1994, in Cairo, Egypt.