Uhuru, Raila to attend Russia-Africa summit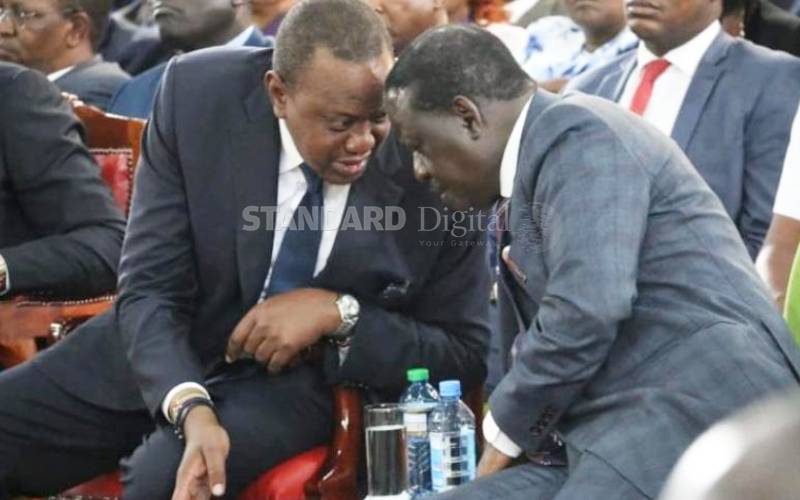 President Uhuru Kenyatta is among more than 50 heads of state and government scheduled to attend the first-ever Russia-Africa summit in Sochi, Russia, next week.
Also scheduled to attend the meeting planned from October 23 to 24 is Raila Odinga, the Africa Union (AU) High Representative for Infrastructure Development, businessman Vimal Shah and Kenya National Chamber of Commerce and Industry President Richard Ngatia.
The summit will be co-chaired by Russian President Vladimir Putin and Egyptian President Abdel Fattah El Sisi, who is the chairman of the AU.
The summit is being organised by the Roscongress Foundation.
Suppress influence
President Putin is targeting Africa leaders in a bid to suppress the influence of Western nations in the continent.
Raila is set to be a panelist in one of the sessions at the two-day event expected to be attended by more than 3,000 representatives of African businesses.
The conference will bring together more than 200 CEOs, ministers of key industries and expert representatives from Russia and Africa.
"I hope that new areas and forms of co-operation will be outlined during the forum, and promising joint initiatives will be put forward that will help take Russian-African collaboration to a whole new level and develop our economies and the prosperity of our peoples," President Putin said.
He expressed confidence that the forum would become a unique platform for the discussion and adoption of constructive decisions that enhance co-operation. A joint document is expected to be adopted at the conclusion of the summit.
Mr Shah, the chairman of Bidco Africa, will be among panelists discussing African investment.