Bill proposing safety rules for buildings in the offing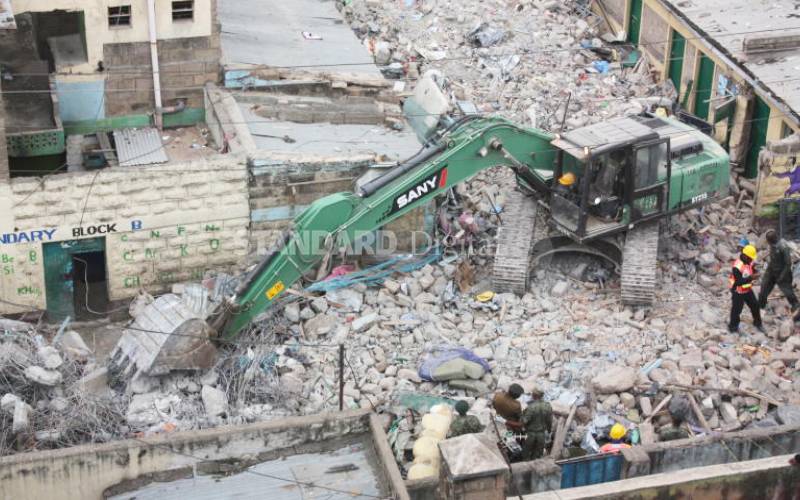 Tough new rules to force contractors to observe safety measures when building houses have been mooted by the National Assembly.
The rules are contained in a new Bill dubbed the Built Environment Bill, 2019.
The Bill seeks to create the position of a building auditor, who will regulate construction of new houses and ensure their structural safety.
Secondly, it is pushing for another position of a building site inspector, who will handle all clearances in regard to proposed construction sites and access to them.
The position of a plan reviewer has also been mooted in the Bill. The plan reviewer will be tasked with approving building plans to make sure people put up structures in conformity with the law.
Already the Bill that was tabled by Majority Leader Aden Duale is undergoing public participation.
It also proposes that all new buildings be inspected after five years. The inspection shall be undertaken by an "accredited checker" who must be a qualified structural engineer or architect.
The rules come just when a judge in Nairobi last week ordered the Ministry of Education to enforce safety standards in all boarding schools to avert fire accidents.
Lady Justice Roseline Korir described dormitories in boarding schools as death traps. She directed school managements to move with speed to ensure safety of learners.
She had directed that her judgment be handed to Education Cabinet Secretary George Magoha and Principal Secretary Belio Kipsang' for action.
Avoid overcrowding
Justice Korir told both State officials that school admissions must be strictly tied to bed capacity to avoid overcrowding.
She further ruled that each dormitory should have a door at each end and an additional emergency exit at the middle, and that dormitory windows must not have grills.
She said the doors must be locked at all times when learners are in class or in the playing field.
The judge said the space between beds should be at least 1.2 metres and the corridors must not be less than two metres wide, while the doors should be at least five feet wide.
Korir said the Ministry of Education must enforce regulations, which demand that school managers ensure functioning fire extinguishers are placed at each dormitory exit.
Also to be fitted are fire alarms, which must be easily accessible. Teachers must also conduct regular checks before learners retire to bed.