When Mzee Jomo Kenyatta lapsed into a coma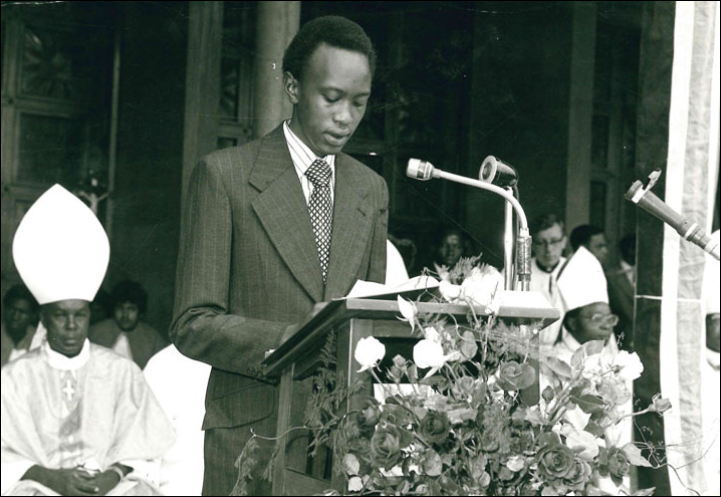 Forty-one years ago today Kenya's founding father Mzee Jomo Kenyatta died. The circumstances surrounding his death would be shrouded in mystery until someone spilt the beans.
Did you, for instance, know that there was a time when the charismatic Old man lapsed into a coma for three days?
In September 2008, Lee Njiru, the former Jomo Kenyatta Presidential press unit information officer issued an earth-shaker of a statement.
Njiru, later President Daniel arap Moi's press secretary for more than three decades, claimed that President Jomo Kenyatta would have lived longer were it not for negligence and corruption by his aides.
According to Njiru, the founding father of the nation didn't get the best of medical attention in spite of his advanced age and failing health.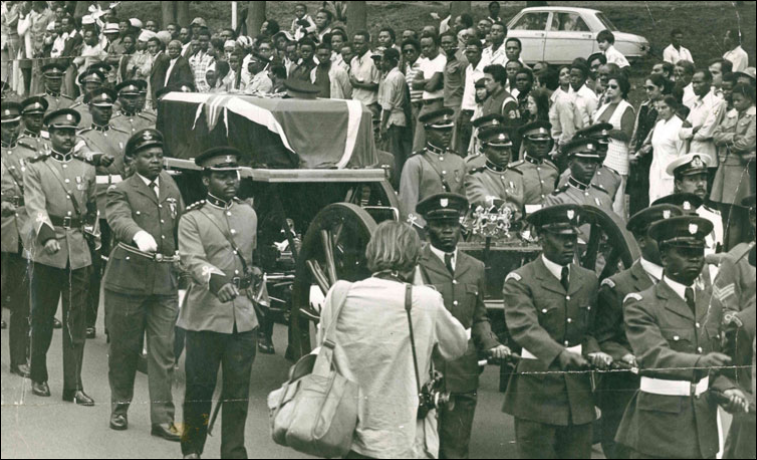 The statement had it that Mzee had reached a stage where he could not remember simple things and was unable to sign documents.
Njiru would recall the old man fainted at his toilet in Msambweni on August 21, 1978.
Kenyans were told the president had "died peacefully in his sleep" but here was an insider talking of near-criminal negligence.
According to Njiru, Kenyatta had no surgeon by his side the day he died.
In Walking In Kenyatta Struggles, My Story, former Kenyatta-era Secretary to the Cabinet and later Central Bank of Kenya Governor Duncan Ndegwa notes that although Kenyatta was an ordinary mortal, "… many Kenyans did not want to entertain the thought of a Kenya without him.
Some of us lived with the nightmare of waking up and finding Kenyatta gone. Although the State was made up of institutions, he was our source of power and inspiration."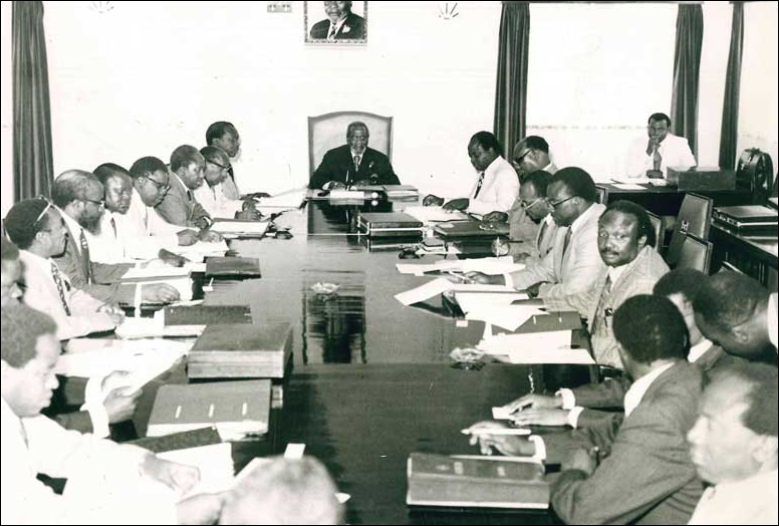 Ndegwa writes Kenyatta never wanted his health discussed in public and he would learn that the hard way. He recalls a delegation from Kitui visiting the President's Gatundu home and waiting for the whole day with no sight of the stately figure.
When Ndegwa decided it was only courteous to inform the delegation that Mzee was unwell but sought the old man's permission to do he was thoroughly harangued.
"Are you mad? Has something gone wrong with your head?" he quotes Kenyatta as admonishing him.
Kenyatta would not hear of wearing glasses even as his sight deteriorated, preferring his speeches to be typed in bigger fonts. He grudgingly wore glasses when the large-fonts-trick couldn't work.
According to Ndegwa, Kenyatta's heart was failing but he was not the one to entertain things like pacesetters.
So when the renowned South African heart transplant pioneer, Christiaan Barnard, visited Kenya at the invitation of the suave Attorney-General Charles Njonjo, a pacesetter on Kenyatta was out of the question.
Barnard's visit would kick up a stink because Kenya was not supposed to have any ties with Apartheid South Africa but that is a story for another day.
The failing heart, Ndegwa writes, "was perhaps the cause of the blackouts that Kenyatta suffered from time to time, on occasion for long periods."
On one such occasion, we have it on Ndegwa's authority, Kenyatta "suffered a blackout at his Mombasa Tiririka residence and remained in a coma for three days.
They were three days of uncertainty and when he came out of it… I asked him what had happened, he replied that he had visited "Weru wa Mukaaga meaning an expansive plain where he was all alone."
Kenyatta also suffered bouts of gout.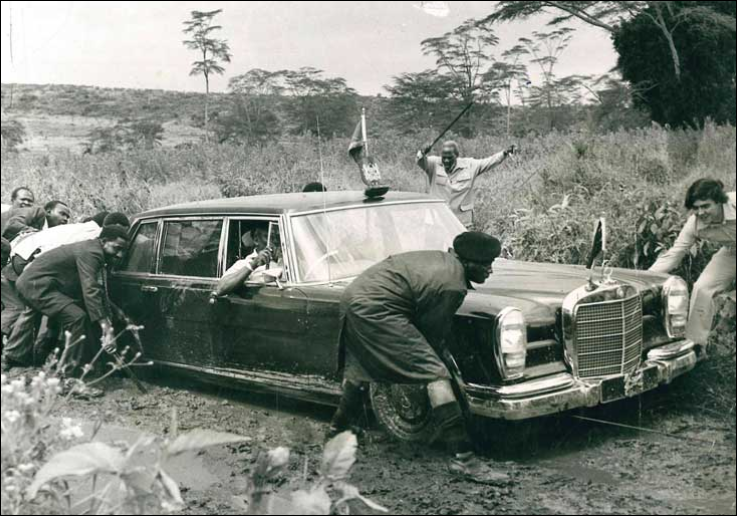 My dictionary defines it as "an extremely painful inflammation of joint' especially of the big toe, caused by a metabolic defect resulting in the accumulation of uric acid in the blood and the deposition of urates around the joints."
In the statement, Njiru is unhappy that Kenyatta's handlers allowed him to travel to Msambweni when he was obviously weak. He protested:
"To start with, Mzee should not have been allowed to travel to Msambweni on August 21, 1978, to be subjected to the indignity of collapsing in a washroom.
As a young information officer, I had been from 1977, assigned to cover all the official functions of Mzee.
This critical day, he had lunch will all the Kenyan envoys abroad. This was at State House, Mombasa. I could see the concern of the envoys as Mzee's speech was a worrying incoherent stutter.
The then Minister of State in the Office of the President, Mr Peter Mbiyu Koinange, was at the high table. I cast a furtive glance at him to see his reaction and noticed he was not bothered.
This surprised me because Mbiyu was not only Mzee Kenyatta's minister and confidant but also his brother-in-law. But it was after lunch that things became terrifying.
Mzee missed his way out and ended at the dingy caretaker's office where he caused a commotion among the junior staff as the room was littered with dirty utensils and food leftovers.
When he was redirected to his sleeping room, the old man could not make it upstairs. In between the flight of stairs, he ran out of breath and asked for a chair. After a brief rest, he went to his private quarters.
After witnessing all this agony, I was convinced that Mbiyu Koinange or the PC Eliud Mahihu or the State House Comptroller Alexander Gitau would cancel the Msambweni function.
They didn't. I believe that Kenyatta's life would have been saved if immediate medical attention was made available."