Joyce Akinyi charged with trafficking Sh5 million narcotics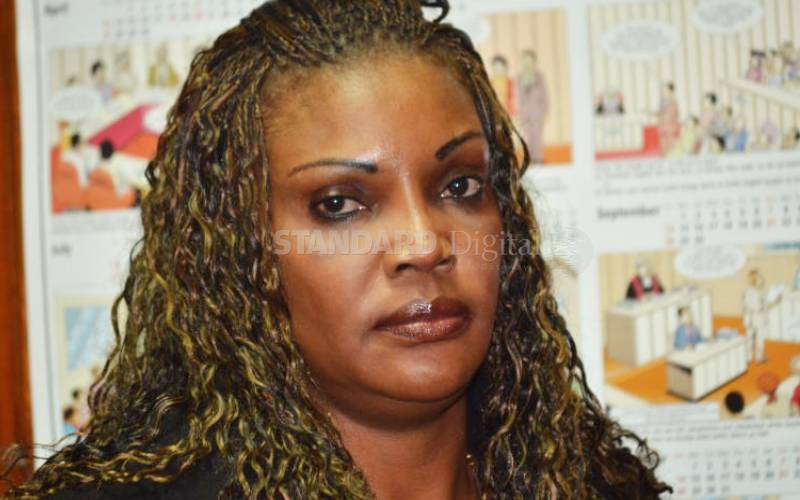 Two women and a Congolese man have been charged with trafficking heroin valued at Sh5 million.
Joyce Akinyi (pictured), Peris Anyango Omondi and Paulin Kalala Musankinshay appeared before Jomo Kenyatta International Airport Law Courts Magistrate Christine Njagi.
They were allegedly caught with the heroin at Deep West Resort within Nairobi on July 13, 2019.
Akinyi and Omondi are further charged with possessing forged Democratic Republic of Congo passports.
They all denied the charges.
Their lawyers John Ogada, Dorcas Osabwa and Elvis Abenga pleaded with the court to release the suspects on favourable cash bail.
Akinyi and Omondi were released on bonds of Sh2 million each, with two sureties of the same amount.
Paulin was denied bail as he has no known contacts in Nairobi and investigations are still ongoing.
Lawyer Ogada also asked for the release of Akinyi's car and other property which were taken by the police during their arrest.
The magistrate ordered that they file a formal application for the release of the property to enable the prosecution to respond.
A pre-trial conference will be held on August 27, 2019.