Street families fund lost Sh14m — report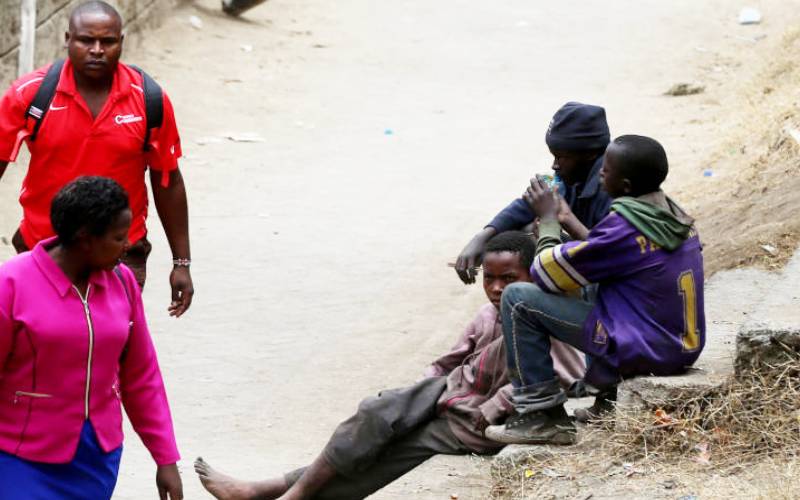 Auditor General Edward Ouko has hinted at possible loss of public funds under the Street Families Rehabilitation Trust Fund.
In a report tabled in the National Assembly by Majority Leader Aden Duale, Mr Ouko questioned inaccuracies of accounting records worth Sh14.9 million which could not be verified.
"The operating expenses of Sh14,933,782 as reflected on financial statements could not be verified as accurate," he said in a report.
"The amounts in the general ledger which has been used in the preparation of the financial statements differed with the supporting documents made available for audit examination," Ouko added.
Records maintained by the fund indicate that it owns various pieces of land -all of which had no ownership documents, according to the report.
According to Ouko, the fund purchased land measuring 8.090 hectares at a cost of Sh38 million on December 2013. The original title deed was surrendered to the Ministry of Lands for subsequent transfer in the same month, but up to date, the said property has not been transferred to the fund.
The Auditor General further revealed that the Board of Trustees in the minutes dated September 19, 2016, indicated that the fund had been allocated land in various countries by the defunct local authorities.
However, the fund is yet to identify where the pieces of land are located and obtain either the title deeds or any legal documentation of allocation.
"In the view of foregoing, the ownership, valuation and safety of the Trust Fund's parcels of land could not be ascertained," said Ouko.
The report further reveals that the land LR No. 209/11325 was donated to the fund by Kenya Pipeline Company (KPC) in August 2007 through a letter addressed to the Commissioner of Lands by the KPC managing director.
The title was surrendered to the Commissioner of Lands for purposes of transferring and registering the property in the name of the fund, however, 10 years down the line the transfer has not been effected. Ouko also flagged anomalies in the transfer of funds to other partner institutions, saying partner institutions were paid Sh3.5 million more than what they should have received.