Battle for tea farms heads to Europe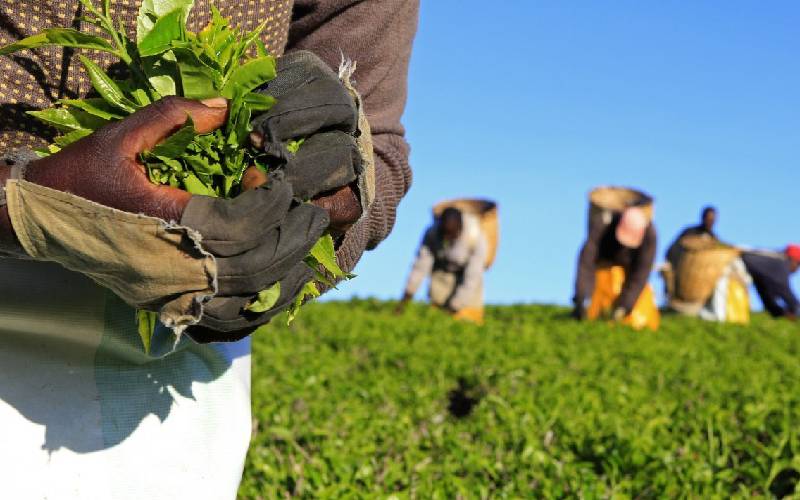 The battle on whether multinational firms should compensate Kericho County residents for using their land to grow tea is headed for the European Court of Human Rights.
According to Kimutai Bosek, who is representing the Kiprigis and Talai communities, preparations to file the case are at an advanced stage.
"We are working on a case which we will file in England," he said.
At the heart of the battle is compensation demanded by the locals through Governor Paul Chepkwony for 200,000 acres that the residents claim the multinational firms have illegally occupied since 1902.
Among the firms named are Unilever, George Williamson Tea, Lesla Tea Estate and James Finlays.
Between them, the firms have been running tea farms running into tens of thousands of acres for decades.
The county has close to 50 large tea plantations and at least 30 tea factories, largely owned by foreign firms.
Several cases
There are several cases touching on the contested land.
The first case was filed before the High Court and is seeking Sh87 billion in compensation. In the case filed before Justices Hedwig Ong'undi, David Majanja and Hillary Chemitei, Chepkwony argued that the firms had exploited small-scale tea farmers for decades.
According to the governor, the firms have been fixing the cost of tea hence giving farmers a raw deal.
The tea firms, however, challenged the case where the Kenya Tea Development Agency (KTDA) was also cited as a respondent. The firms urged the court to strike it out as the Governor had no mandate to file cases on behalf of farmers.
In a separate case filed before the National Land Commission (NLC), locals got a reprieve after it was ruled that the tea firms had underpaid locals by valuing an acre of land at Sh294 instead of Sh40,000.
The commission also ordered that a fresh survey to establish how much land was allocated to the international firms in Kericho and Bomet.
It advised that any excess land revert back to the two county governments to hold it in trust for residents.
The commission, in a decision made in March this year, also directed that expired tea farm leases be renewed in consultation with the counties, and that they should be leased at the current market rates.