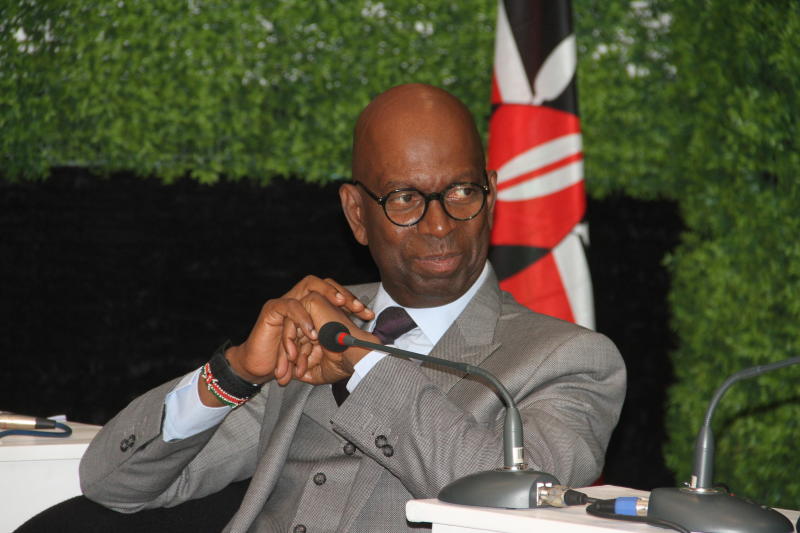 The late Safaricom CEO Bob Collymore (pictured) succumbed to cancer on Monday, July 1, 2019, at his Nairobi home. According to his close friends, he was at peace with himself and what he had achieved in his lifetime.
Although he spent only 10 years in Kenya, Collymore managed to build networks with some of the brightest minds across the country and around the world. He had a close group of friends who formed his 'boys club.'
They included KCB CEO Joshua Oigara (JO), former Presidential aspirant Peter Kenneth (nicknamed 'the intern', Scan Group CEO Bharat Thakrar (BT), Radio Africa Group CEO Patrick Quarcoo (PQ) and Citizen TV journalist Jeff Koinange. They were among the people who spent time with Collymore during his last moments on earth.
According to Kenneth, they had gone to his residence last week on Tuesday for dinner and drinks but this time it felt a bit different.
'The Captain' as they often called him, had some not so good news. He revealed that he had just under three weeks to live but asked them not to mourn.
"Please do not grieve. I am the one who is leaving, not you guys," he said.
Quarcoo and Kenneth tried to contact various doctors around the world but Collymore was against the idea of travelling abroad at that time because he did not want anything bad to happen while he was away.
He valued his family so much that he wanted to spend his last moments with his loved ones.
They then took shots of whiskey in what Koinange now refers to as the last supper and they left.
The boys had decided to go see their captain last Friday and were all ready but on the same day, Collymore sent them a message saying he was a bit tired.
"I am a bit tired. Let's do it tomorrow (Saturday)," he suggested.
They went to his place on Saturday and spent close to two hours with him.
According to them, Collymore was in some pain but was still in high spirits, his humour intact.
However, his last instruction to Bharat came as a shocker.
"B.T. I want you to orgainse my funeral. I want to be cremated," he said.
They were all confused and had to turn down the volume of the radio. "What is the captain saying?" they wondered.
Bharat added that as the boys were leaving, Bob looked a bit sad. Maybe he knew that was the last time he would see them.
Despite the pain he was experiencing, the captain walked them to the door and waved them goodbye.
Kenneth, however, looked back at the events of that day with some degree of regret since they never took photos but he was thankful for the memories they shared with Bob, memories that will forever remain engrained in their hearts.
In their words, Collymore was at peace when he died. He had tied every knot and had ticked all his boxes.
The friends say he was prepared and embraced death.
"Death is inevitable and I have made the decision not to cling on the thought of it because it will eventually come; I just do not know when.
"I have chosen to focus on the things that are more important to me. Now I know it's kind of impossible for somebody to live for 200 years.
"But something very important is that when you have cancer, the idea of death is near, and so it doesn't surprise, unlike you who is healthy but death could be coming in the next minute or tomorrow morning," Bob was quoted as saying.