Arrests loom as houses on KBC land face demolition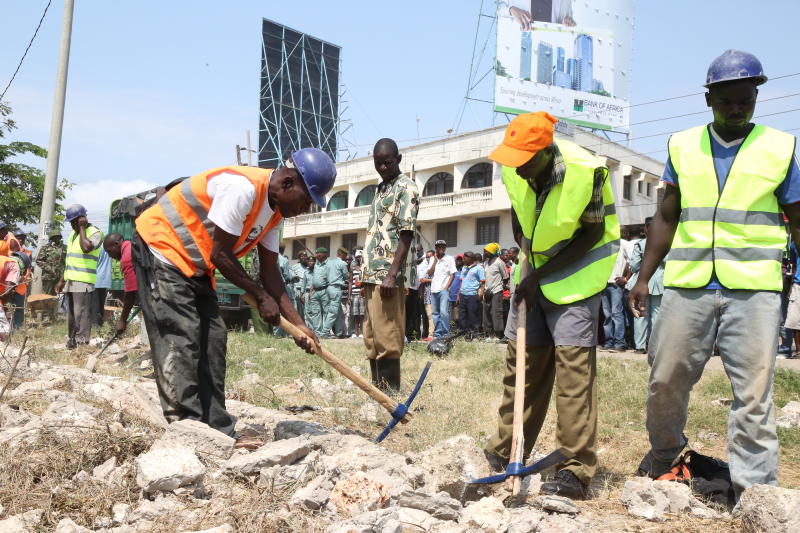 The government will demolish all structures erected on the disputed 499-acre land along Kangundo Road, Nairobi.
The land at the centre of ownership dispute is owned by the Kenya Broadcasting Corporation (KBC).
An advisory from the ICT Ministry Principal Administration Secretary (PAS) Eric Kiraithe has recommended the demolition of a church and semi-permanent houses built on the land.
Kiraithe also recommended the arrest and prosecution of individuals and companies that have been selling chunks of the disputed parcel.
In his letter dated June 15 to ICT Cabinet Secretary Joe Mucheru, Kiraithe said a majority of the people who had been conned into buying the land include senior and junior police officers, military officials as well as politicians.
He advised that the officials should be investigated and prosecuted for, among other offences, aiding and abetting a crime.
"…All officers who have bought the land to immediately remove any fencing/structures erected on the land, failure to which punitive department actions for gross misconduct will be taken," he wrote.
Stop encroachment
"This (removing the fence and structures) will not exonerate them from criminal acts as one may have committed on account of aiding and abetting obtaining money by false pretenses."
Mucheru heard that both senior and junior police officers had been given free land as a measure of complicating attempts by the government to stop encroachment on the land.
Government Spokesman Cyrus Oguna has since issued a warning to the public not to be duped into buying plots at the parcel, which he said was grabbed.
Oguna said serving and retired senior police officers are among those who have been irregularly allocated land.
Kiraithe said KBC had failed to stop encroachment on the land due to corruption by government officials, some of whom have been given parts of the disputed parcel.
He proposed that the Machakos County security team should evict squatters on the land before it is fenced off.