Dual citizenship: Fallout over envoy nominees far from over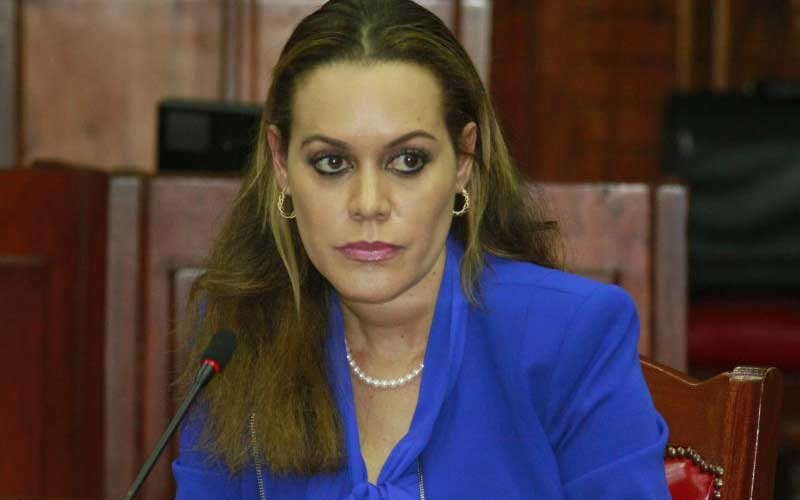 President Uhuru Kenyatta is in a fresh dilemma after the National Assembly took a hard-line stance in relation to nomination of Mwende Mwinzi as ambassador to Seoul, South Korea.
The lawmakers were however split in their decision on the appointment of dual citizenship holders as envoys, as the debate rages on who is a state officer or public officer.
Ms Mwinzi's fate now hangs in the balance as Uhuru ponders whether to ignore the MPs and appoint her to Seoul in the face of her dual citizenship status.
Showdown
Still, the lawmakers are bracing for another showdown over Uhuru's nominee to Kuwait, former Nominated Senator Halima Abdille, whose name was added to the initial list of 18 individuals announced on May 3.
MPs had earlier rejected Ms Abdille's nomination to represent Parliamentary Service Commission (PSC) at the Salaries and Renumeration Commission while her nomination to the National Cohesion and Integration Commission (NCIC) is the subject of a court case.
The heated debate on Mwinzi's candidature in the House opened a Pandora's box on whether ambassadors are public or state officers.
While the Constitution says state officer status doesn't refer to any person who has been made a citizen of another country without the ability to opt out, the MPs insist that with dual citizenship, Mwinzi's loyalty will be divided.
Take a quick survey and help us improve our website!
Take a survey
Already, a number of MPs drawn from Jubilee, ODM and other parties have indicated their stand to reject the nomination of the two, based on law, competence and experience.
On Thursday, the National Assembly plenary was treated to a shouting match, with some women legislators supporting Mwinzi's candidature accusing their male colleagues of undermining women.
The session went south when Suba North MP Millie Odhiambo sensationally claimed that the debate on the nominations had turned sexist.
Kiminini MP Chris Wamalwa even poked holes on the nominees list, saying it does not represent the face of Kenya and that although Mwinzi is qualified, she does not have any unique skills other Kenyans don't have.
Deputy Majority Whip Cecily Mbarire censured the Defence and Foreign Relations committee chaired by Katoo ole Metito for previously approving nominees that do not meet standard for employment to public service, including those with dual citizenship.
Even when Katoo challenged her to withdraw, Mbarire stood her ground, telling the committee to stop applying double standards.
"Mbarire should tell this House those we have passed with double citizenship," charged Katoo.
Mbarire was not moved, repeating her earlier claims that the committee has made such errors in the past. "Don't challenge me to say who they are," she fired back.
Two wrongs
Majority leader Aden Duale maintained that although the seven candidates vetted were qualified, the issue of Mwinzi's dual citizenship cannot be overlooked.
"The law is not such that it serves you when you want it. If US President Donald Trump tomorrow says all Americans leave Seoul, our ambassador will also leave," Duale told the House.
Mbadi said the fundamental question is to ask whether it is of interest for Kenya to have an ambassador who is a holder of dual citizenship.
"Two wrongs don't make a right. She has to renounce her citizenship. It is not asking for too much," he said.
Minority Whip Junet Mohamed (Suna East) Rachel Nyamai (Kitui South) upheld that Mwinzi deserves the job.
Mohammed warned that the nominee must not be punished for their parents' action.
"This is somebody who wants to serve her country. The law allows for dual citizenship, let's not deny her her right," said Mohammed.
Candidates approved include Kariuki Mugwe (UAE), Peter Katana (Algeria), Flora Karugu (Zambia), Njambi Kinyungu (UN-Habitat), Michael Mubea (Ireland) and Diana Kiambuthi (Sweden).