Senator Loitiptip, Sonko's daughter Saumu hospitalised after bar fight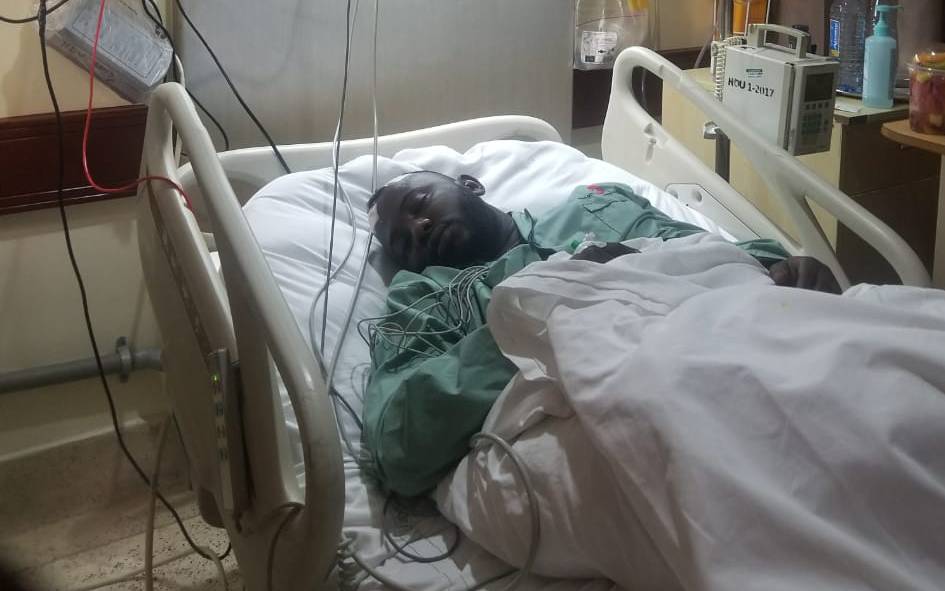 Lamu Senator Anwar Loitiptip and a daughter of Nairobi Governor Mike Sonko were injured following an attack by unknown people in Kasarani, Nairobi.
It happened on June 2 at about 2 am at the Memphis Lounge- a popular club near United States International University.
Loitiptip had been with Ms Agnes Saumu Mbuvi when they were attacked by unknown men as they left the club.
Police say they are holding a bouncer at the club in connection with the attack and they are looking for five others who were involved.
The Jubilee senator sustained deep head cuts in the fracas before he was rushed to the Aga Khan Hospital where he is admitted.
Saumu told police that she had been with the senator at the club that Saturday night watching the UEFA Champions League finals and had excused herself to the washrooms when the trouble began.
While at the washrooms, a man confronted her pulling her blouse that he allegedly tore.
She told police she screamed in the confrontation in the toilet and an unknown person hurled a stone towards her.
Her attacker let her off and got into another room near the toilet. By then, the Senator who was apparently alerted of the incident and rushed there to save her.
According to Saumu, Loitiptip told off the man declaring the governor's daughter was his girlfriend.
"The man came out of the room and pleaded for forgiveness and I told Anwar to let him go," she said.
And as the senator and Saumu walked to the parking lot at about 2.40 am where their car was parked, they were attacked by about nine men who were in the company of the brown man who had confronted her in the toilet.
She said the gang bludgeoned the senator with clubs. Saumu told police in her statement she tried to cover Loitiptip from the beating using her hand and she sustained injuries on her right hand.
The gang escaped from the site leaving a bleeding senator and the woman on the ground.
Saumu said she called her cousin and stepsister who helped her to take the legislator to the hospital.
Police were alerted of the incident and visited the scene arresting one bouncer who they claimed was involved in the fracas.
Kasarani police boss Tom Kimani said they are looking for eight other suspects in connection with the incident.
The senator's handlers released photos of him lying in the hospital before and after he was attended to. They said he was admitted in the hospital's ICU.
It is also not clear if the men knew the woman prior to the brawl and if she knew them.