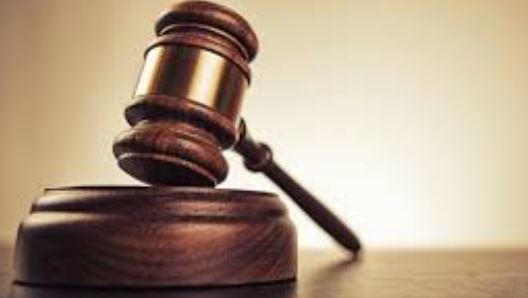 People who acquire property unlawfully cannot claim protection provided by the legal system. Three appellate judges ruled in a case in which a former National Water Conservation and Pipeline Corporation (NWCPC) boss Stanley Amuti was ordered to forfeit assets worth Sh41.2 million to the government after he failed to explain their source. Justices Philip Waki, Gatembu Kairy and Otieno Odek said this is because Article 40(6) of the Constitution does not extend the protection right to property that has been unlawfully acquired.
SEE ALSO: Civil Society calls for EACC and DCI to probe FKF
"The right protects the sweat of the brow – it does not protect property acquired through larceny, money laundering or proceeds of crime or any illegal enterprise," reads part of the judgment delivered on May 10. It is in this case that the Ethics and Anti-corruption Commission (EACC) was able to prove that unexplained bank transactions made by a civil servant in his account can easily land him in trouble. Amuti had been asked by the then Kenya Anti-Corruption Commission (KACC) to explain his wealth amassed between September 1, 2007 to June 30, 2008. He was unable to explain a transaction of Sh15.5 million in his account against cash deposits of Sh100,000. He told the court that the money was paid by a Sudanese national identified as Joseph Mabior as professional fee, adding that Mabior had since died.
SEE ALSO: Pray, tell me, why are we like this?
The appellate court upheld the High Court decision in which Justice Lydiah Acholi was not satisfied that the money was paid for unexplained services. A total of Sh4.3 million was recovered from his house and office. Amuti is said to have told the anti-graft agency that the money was from his accumulated savings, salary, rentals, professional fees and sale of plots. In another legal battle that took nine years in court, the High Court ordered former Kenya Ports Authority (KPA) managing director James Mulewa to pay the government Sh73 million over unexplained property he acquired during his tenure at the parastatal.He was also ordered to forfeit three prime parcels of land valued at a total of Sh11 million. In a judgement delivered on November 14, 2018, High Court judge Eric Ogolla said a property forfeited cannot be traded with another property. "Indeed, if that were to be the case, then the virtue of Section 55 of the Anti-Corruption and Economic Crimes Act would be lost, because persons suspected of corruption would freely trade the proceeds of corruption with other less valuable assets. The idea here is not that the EACC wishes to trade in exchange of properties and thereby to make money," the judge said.
SEE ALSO: Recovery of grabbed Met land commendable
He added that the idea is to forestall corruption by scorning on the act and forfeiting wealth acquired through it. Mulewa wanted the court to suspend a judgement delivered on September 18, 2017, in which he was ordered to forfeit the unexplained wealth. The court heard that Mulewa made cash deposits of Sh41.2 million and cheque deposits for Sh24.6 million into his accounts between August 2008 and May 2010. The money excluded his monthly salary of Sh1 million. Mulewa told the court that he acquired some of the property from 1984 and was involved in small and medium scale enterprise, including a business specialising in removal of sludge from ships. He claimed that the daily deposits of Sh100,000 made to his accounts within five months were proceeds from sale of cattle at his family ranch at Viriko, Lango Baya in Kilifi County. Cheques paid by Mulewa for a four-bedroom maisonette at Bandari Villa in Mombasa registered in his son's name, despite being below the age of 18, were also traced by the anti-graft agency. But he told the court that the house belonged to a relative whom he helped identify a good investment. On November 13, 2018, the High Court ordered the wife of an officer attached to Kenya Revenue Authority (KRA) to surrender Sh19.6 million that had been deposited in her three accounts. Judge Hedwig Ong'udi ordered that the money be forfeited to the government and transferred to the Assents Recovery Agency. EACC suspected that Alex Khisa was making deposits in his wife Pamela Aboo's accounts. The transactions were mainly done in Mombasa, but no withdrawals were made in the account. Aboo told the officers from EACC that she did not know how much money was in her accounts and could not produce any business licence to confirm the existence of any legal trade to justify claims that the money was from her businesses.