Chief freed after girl changes testimony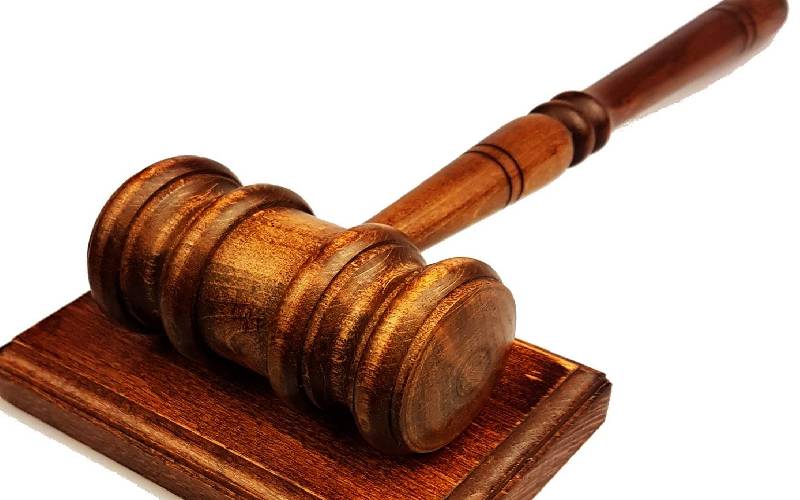 On May 2, Justice Said Chitembwe released a man named ELI after his daughter changed her testimony.
The girl, 13, told the court her father, an assistant chief, who had been jailed for 20 years for rape, was innocent.
Justice Chitembwe heard that the girl was pressured to fix her father nine months after the alleged incident happened in Marsabit in 2017.
ELI was initially jailed by the magistrate's court the same year after hearing seven witnesses. Aggrieved, he appealed, claiming, among other things, that the girl was not interviewed by the investigating officer.
The girl's sister, who was also a witness, told the judge the Class Six pupil told her that her father tried to rape her but did not succeed.
A medical doctor, Carolyne Obonyo, told the court the girl was uncooperative. The girl was examined by another doctor who did not give a conclusive report on whether she was defiled or not.
It also emerged that the girl's mother was not aware of the incident.
Raised questions
Granting the appeal, Justice Chitembwe said: "It is not clear to me as to why prosecution witness one (the victim) would state that she was under immense pressure to testify against her father. Who was exerting the pressure? What would have been her side of the story apart from what she told the court? Is it that PW1 was feeling guilty after she gave false testimony to the court?"
"It could be possible that the family is undergoing financial hardships due to the incarceration of the appellant (ELI) as stated in the two affidavits," he said.
He also poked holes on the case.
"It's not clear how prosecution witness one, a child 13-years-old, would hold on for nine months about the defilement without telling her mother or a close relative. It is also doubtful that the alleged incident occurred taking into consideration the evidence of prosecution witness two (victim's sister) that she was told by prosecution witness one that their father wanted to defile prosecution witness one but he did not succeed," he said,
ELI had told the court that he was fixed by his wife after a row on helping an Ethiopian obtain a Kenyan ID. According to ELI, his wife took his stamp from their home and stamped ID application documents.
He then threatened to report her and marry another woman.