Uhuru, Moi pay tribute to Kiereini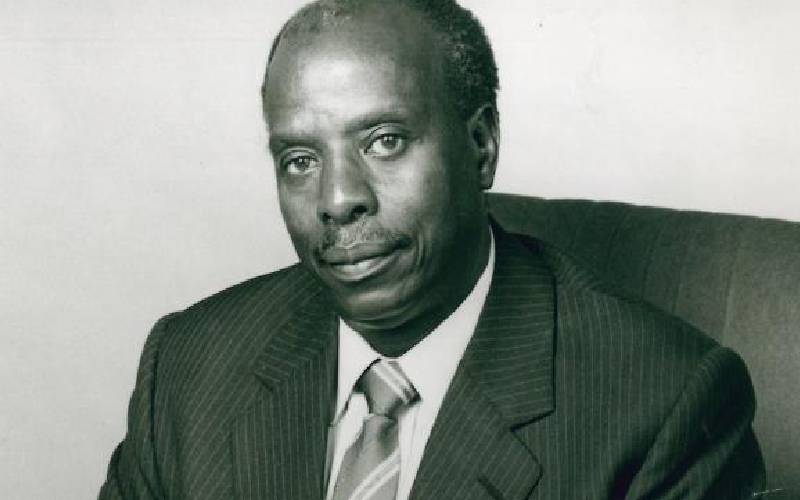 President Uhuru Kenyatta led other leaders in eulogising former Head of Civil Service Jeremiah Kiereini (pictured) who died on Monday.
President Kenyatta described Kiereini as a towering reform-minded public servant and patriotic Kenyan who served the country with distinction.
"Indeed his sterling performance at the helm of the public service gave us the foundation upon which the successes we are witnessing in the sector today are anchored," the President said.
Retired President Daniel arap Moi, under who Kiereini served before he retired, described him as "a key cornerstone among the building blocks of service delivery to the people of Kenya".
Moi said Kiereini's death had deeply saddened him, saying he shared the pain with members of his family, friends, relatives and Kenyans.
Retired President Mwai Kibaki termed Kiereini as a contemporary in the public service having worked together when the latter was the Head of Public Service while he (Kibaki) served as the vice-president under Moi.
Kibaki said he held fond and nolstagic memories of Kiereini from shared spaces in the public service arena.
Outstanding attribute
He added: "In his public life, perhaps the most outstanding attribute the late Kiereini exhibited is the acumen to evidently excel in both public service and the corporate world".
Deputy President William Ruto said: "Jeremiah Kiereini, a long-serving public servant, will be remembered for his committed service to the nation. He embodied servant leadership guided by hard work and discipline. May God comfort his family and friends during this difficult time. Rest in peace."
Former Vice-President Kalonzo Musyoka said Kiereini will be remembered for the immense contribution he made towards the revamping of the civil service.
"He was also a businessman of no mean repute whose business acumen should be emulated by young upcoming investors," said Kalonzo.
After retirement from the public service, Mr Kiereini transitioned into the private sector by being appointed Chairman of the Kenya Breweries Board (KBL) in 1988, a company he later transformed into the East African Breweries Limited.

The late Kiereini served on the boards of several companies including Unga Group Limited, CMC Holdings, CFC Stanbic, Heritage Insurance and CFC Life among others.