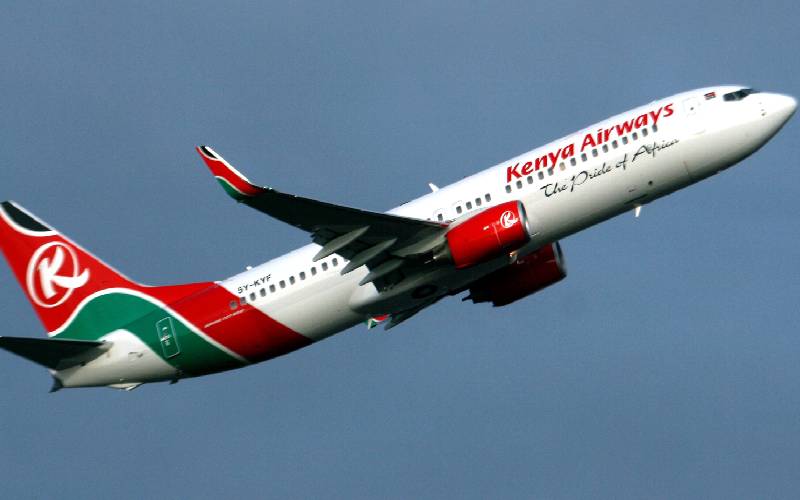 A Kenya Airways flight to Mombasa from Nairobi was on Friday forced to turn back to JKIA after colliding with a bird. The KQ604 flight had taken off from the Jomo Kenyatta International Airport at 10.11am when it was hit by a bird strike, which caused an engine glitch. There were no casualties. The plane, which was expected at Mombasa a few minutes to 11 am, had to turn back to the JKIA for repair.
SEE ALSO: Kenya airways suspends flights to eight destinations
KQ indicated the flight would be delayed. Experts say losing one engine cannot
cause a crash
. But do bird strikes cause significant damage? Not really, unless you are the bird. A British Airline Pilots Association safety specialist says aircraft are built to withstand bird strikes. Pilots undergo rigorous training to enable them to deal with such cases. Most bird strikes do not cause significant damage.
SEE ALSO: Kenya Airways cuts flights
Author and US pilot Patrick Smith says bird carcasses are fired from a chicken-cannon to test the resistance of windshields and intakes. The worst result that can come out of the aircraft is a minor dent. However, if it was a large bird, then the damage might be massive. The main concern when the bird is sucked into the engine, is not to clog, but to bend or break the
internal blades
, which would lead to power loss. The heavier the bird, the greater the potential for harm. Bird strikes have been reported in Mombasa.
SEE ALSO: A Kenyan's experience flying during Covid-19
In September last year, Kenya Civil Aviation Authority boss Captain Gilbert Kibe opposed the relocation of the Kibarani dumpsite to Mwakirunge, saying it is on a flight path. Kibe said birds scavenging at Mwakirunge dumpsite pose a security threat to planes at Moi International Airport. The aggressive Indian Crows, which mostly scavenge at the Mwakirunge dumpsite are a big risk to planes.