Senators put county Executive on the spot over funding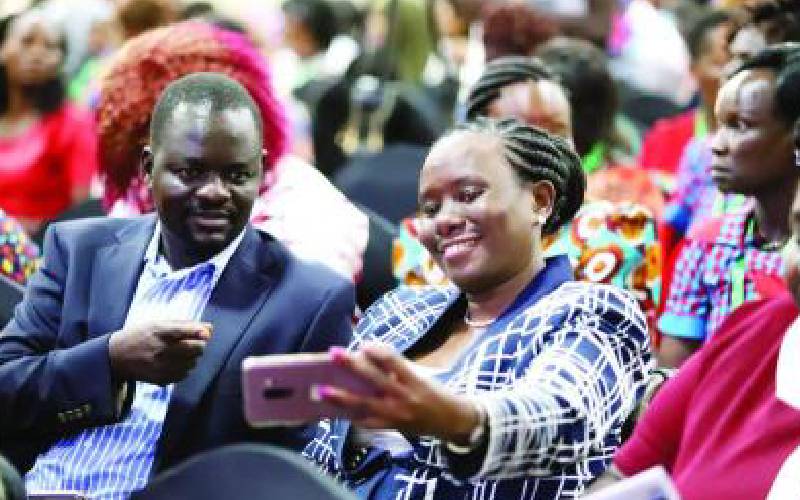 The law should be amended to give county assemblies financial autonomy, instead of letting them depend on the county executives for cash, the fourth Legislative Summit has proposed.
County Assemblies Forum (CAF) Chairman Johnson Osoi sparked the debate when he said in the current situation the assemblies were not able to independently and effectively oversight county executives.
"Assemblies will not play an active oversight role if it is the county executive that still funds their functions and activities, yet they are the ones who approve the budget," said Osoi.
Senators Fred Outa (Kisumu) and Beatrice Kwamboka (nominated) also poked holes in the current scenario.
"The current system has led to a situation where he who pays the piper calls the tune and so the executive uses this to suppress the assembly at will," Outa said.
Osoi said as long as this continues, the executives will always have the power to manipulate the MCAs and decide how they should do their work.
"This is why most county assemblies were not able to send their subscription fees in good time for the fourth session in Kisumu," said Osoi.
He said 11 county assemblies had not registered to take part in the annual summit. The assemblies pay a subscription fee of Sh5 million for every session.
Osoi said the assemblies have raised a total of Sh41 million for the 2019 meeting, while the rest of the expenses were catered for by donors.
Muzzle MCAs
He said some governors were out to muzzle MCAs, especially those opposed to their leadership.
By yesterday, some of them were still not promising to pay while others were struggling at the last minute to allow their MCAs take part in the sessions. The summit started on Saturday and ends on Wednesday.
By yesterday, Mombasa, Kisii, Migori, Taita Taveta, Nyamira and Murang'a counties had not paid for the summit and their members were absent at the pre-summit fete.
Kisumu county assembly has reportedly paid only Sh1.5 million, while Nairobi assembly only cleared the arrears on Saturday morning.
"In future we should amend the laws to allow the assemblies run their own budgets as is in the current Parliament to allow direct deposits into CAF account," said Outa.