Kenya Human Rights Commission asks Kenyans to boycott Huduma Namba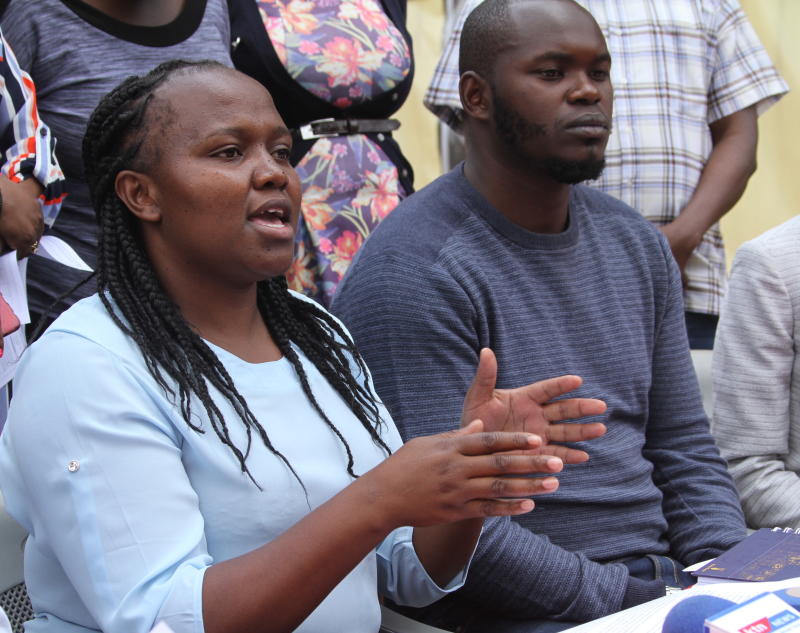 A human rights lobby has asked Kenyans to boycott the ongoing national registration for Huduma Namba citing non-existent data protection measures.
The Kenya Human Rights Commission (KHRC) also wants Government to suspend the National Integrated Identity Management System (NIIMS) until data security and protection of marginalised communities is ensured.
President Uhuru Kenyatta launched the NIIMS registration in Machakos County on Tuesday. NIIMS is a mass biometric registration system meant to create, manage and store Kenya's population data.
"We believe that the Government should suspend NIIMS and go back to the drawing board to deliver and identity management system that is safe and secure; that respects the rights to privacy and liberty, and that protects stateless and other marginalised communities from further discrimination and deprivation of Kenyan citizenship," said KHRC Programme Manager Identity and Inclusion, Diana Gichengo.
Received reports
Ms Gichengo said KHRC had received reports that Kenyans were being threatened with the withholding of their salaries for "exercising their legal right to boycott this exercise."
The group said this violated a ruling on April 1 by the High Court that said the Government could not compel anyone to register.
It also ruled, among other things, that the State could not tie access to Government services to registration under NIIMS.
Take a quick survey and help us improve our website!
Take a survey
"Contrary to what the Government continues to claim, this exercise is not mandatory. Every Kenyan has the discretion to boycott this process without any Government retaliation," she said.
She added that they would "serve" the 47 county administrations and county commissioners with a copy of the orders issued by the High Court.
"We want all levels of Government to be aware of their obligations under the law," she said.