32 Kenyans among the plane crash casualties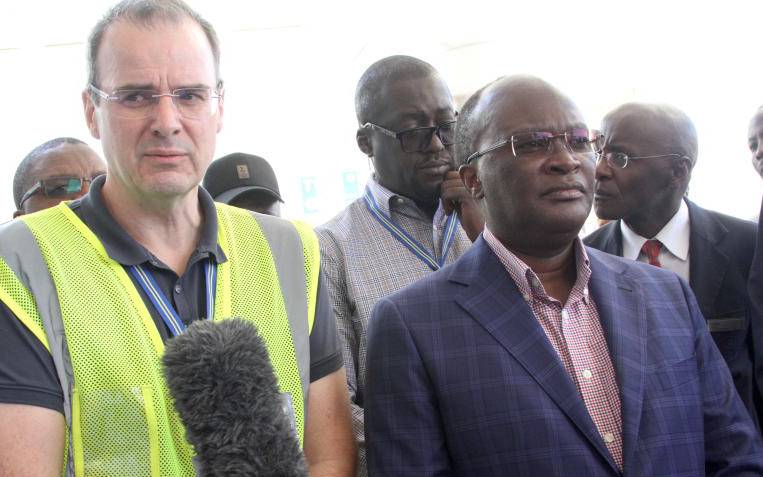 Kenya suffered the biggest loss in yesterday's Ethiopian Airlines plane crash.
A total 32 Kenyans died in the early morning flight from Bole International Airport to Nairobi. The plane had 149 passengers and eight crew on board.
The flight, which departed from Addis Ababa at 8.38am, and was expected at the JKIA at 10.15am, went down six minutes later at Bishoftu, about 50km southeast of the Ethiopia's capital, killing all on board.
Flight tracking website FlightRadar24 said earlier that the flight had "unstable vertical speed" after take-off.
"Our coverage in the area is limited. We tracked the flight for about 3 minutes after takeoff," FlightRadar24.com said.
Witnesses told of an intense fire as the aircraft hit the ground. "The blast and the fire were so strong that we couldn't get near it," a witness told BBC.
Kenya was followed by Canada at 18, Ethiopia at nine, China and Italy at eight, France and Britain at seven, Egypt at six, with at least four persons carrying UN passports.
Take a quick survey and help us improve our website!
Take a survey
Four Indians, three Russians, two Moroccans, two Israelis, one Belgian, one Ugandan, one Yemeni, one Sudanese, one Togolese, one Mozambican and one Norwegian also perished.
"There were at least 35 nationalities on board and regrettably Kenya had the highest number, with 32 passengers," Kenya's Transport Cabinet Secretary James Macharia said.
Ethiopian Prime Minister Abiy Ahmed broke the news of the tragedy with a condolence message on his Twitter account, long before any news organisation did.
"The Office of the PM, on behalf of the Government and people of Ethiopia, would like to express its deepest condolences to the families of those that have lost their loved ones on Ethiopian Airlines Boeing 737 on regular scheduled flight to Nairobi, Kenya this morning," Mr Abiy tweeted at 10.50am, about two hours and eight minutes after the crash.
Authorities in Kenya had not received any notification, with the Kenya Civil Aviation Authority saying it could not have detected the accident as air traffic controllers had not made contact with Nairobi.
"We hereby confirm that our scheduled flight ET 302 from Addis Ababa to Nairobi was involved in an accident today," Ethiopian airline said in a statement on Sunday at 11am, 10 minutes after the PM's tweet.
President Uhuru Kenyatta later sent a message of condolence, but without providing details on the Kenyans involved in the accident.
"We are saddened by the news of an Ethiopian Airlines passenger aircraft that is reported to have crashed six minutes after takeoff en route to Kenya. My prayers go to all the families and associates of those on board," Uhuru wrote on twitter.
Former Prime Minister Raila Odinga said: "My deeply felt condolences to the people of Ethiopia following the crash of the Ethiopian Airlines plane. My prayers are with the families and relatives of victims."
It was not immediately clear what caused the crash of the Boeing 737 MAX 8. The new plane was delivered to the airline last October. The manufacturer has offered to help with investigations.
"Boeing is deeply saddened to learn of the passing of the passengers and crew on Ethiopian Airline Flight 302, a Boeing 737 Max-8 airplane. We extend our heartfelt sympathies to the families and loved ones of the passengers and crew on board and stand ready to support the Ethiopian Airlines team.
"A Boeing technical team is prepared to provide assistance to the request and under the direction of the US National Transport Safety Board," the firm said in a statement.
Kenya's national carrier said: "Kenya Airways wishes to send a message of condolence to Ethiopian Airlines and the families of those that have lost their loved ones on flight ET 302/10 en route to Nairobi. You can count on our full support at this very difficult moment."
Both Addis and Nairobi have provided emergency response centres for families of those on board to receive assistance.