City restaurant hosts special Valentine's for Kayole children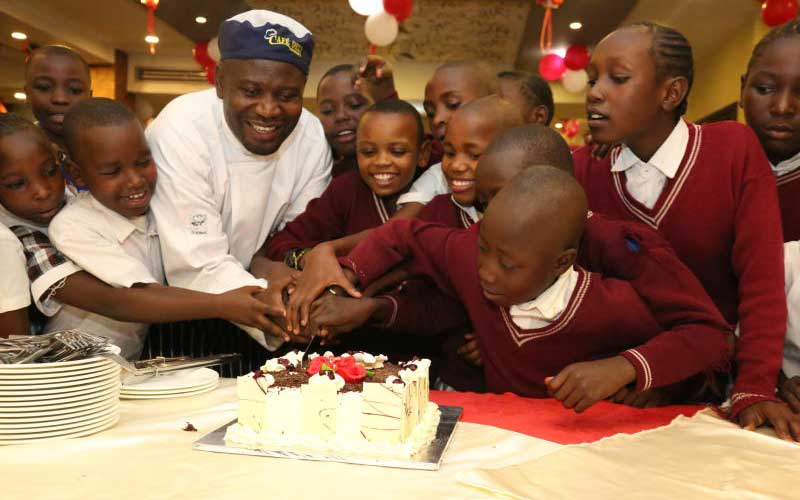 Nelly Nyambura was having a brain freeze. She could not immediately decide which of her two hands should hold the folk and knife.
She tried the knife on the left hand-it seemed awkward-then changed it to right. She then placed the knife quietly on the table, making sure it does not make a sound, and settled for the folk.
It was her first time in a city restaurant that subscribes to English table manners she knows nothing about.
The nine-year-old was among 22 pupils from a Kayole school who had the chance to be hosted by Café Deli chain of restaurants on its Kenyatta Avenue branch for a special Valentine's Day occasion.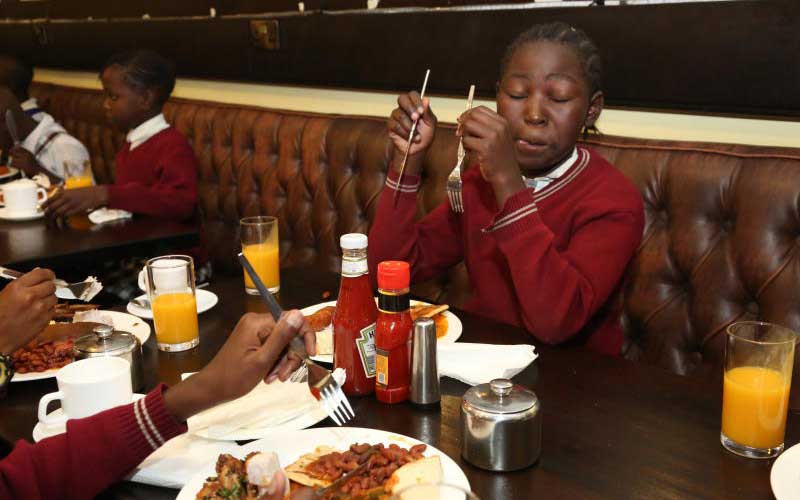 Even though the grade five pupil at Vessel of Hope, Kayole, does not know much about Valentine's Day, she was all smiles enjoying, for the first time, a buffet breakfast.
"I just know it is day for people to show love...and they should wear red," she said after a thoughtful moment.
It was the same case with Victor Musembi, a grade eight pupil, but at least for him he knew what Valentine's is about.
"It has to be a girl," said the 13-year-old laughing shyly. "I cannot celebrate a male friend."
For Victor, his fights on how to hold the folks and knives did not last for long. When he realised how confusing the cutlery was, he opted to use his hands.
"These children are from Soweto. They have never been to certain places. I know from this day they will have a story to tell and work for a chance to come back," said the school's Director Rose Omingo.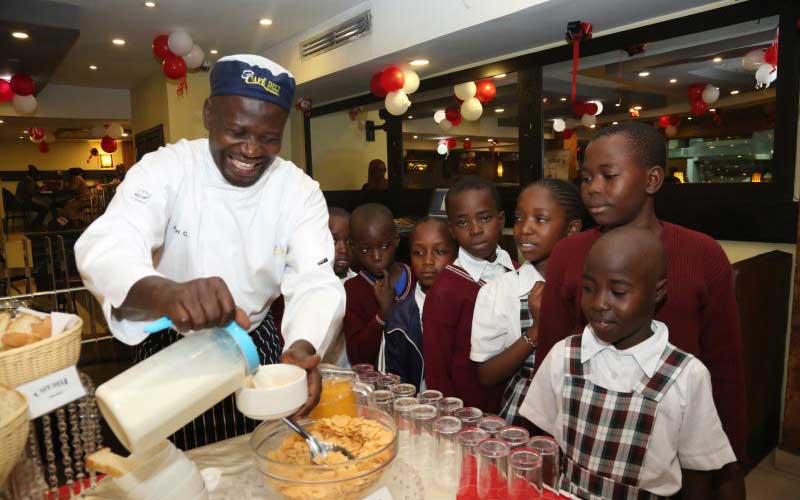 The school caters for orphans and children from vulnerable backgrounds.
It was one of a kind experience for the children, who for the first time, had a chance to eat at a city restaurant whose ambiance and environment is totally different from what they are used to in Kayole.
While it would have been easy for Café Deli boss Obado Obadoh to carry the food to Kayole, he opted to invite them over.
"Such an experience will never be forgotten. I wanted to show them that there is no difference between that person high there and them. If they are determined to make it, they will," said Obadoh.
He said he has tasted the life of hardship when he was tarmacking, literally, from Dandora to the Central Business District.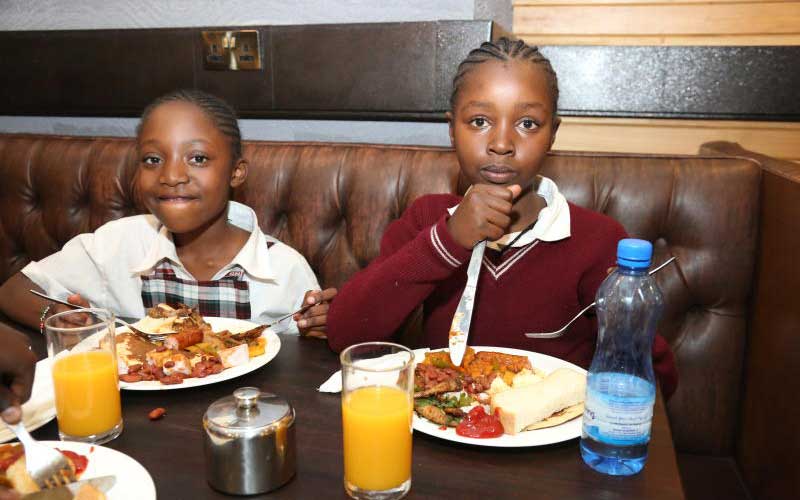 "The fare then, in 1990 was about Sh3, but I could not afford. But now I am glad I can make an impact in these children's lives and give them a chance to smile. That makes me feel good," said Obadoh.