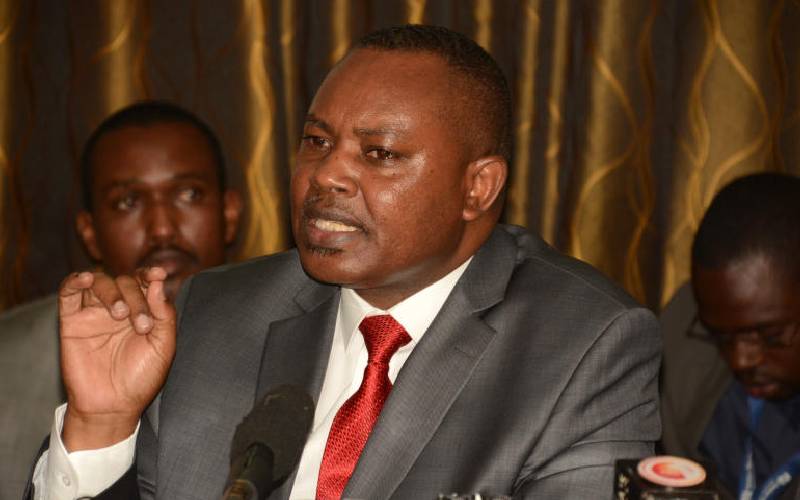 The Directorate of Criminal Investigations has received equipment that will help in investigations on anti terrorism operations.
The department also signed a Memorandum of Understanding with the Foreign and Commonwealth Office of the United Kingdom and Northern Ireland on the provision of crime scene investigation kits to be used by the Anti Terrorism Police Unit.
"The equipment will be used to gather evidence on authorised operations," DCI said.
DCI George Kinoti (pictured) said the kit will boost their anti terror operations at large.
"This is a big boost as it comes at a time when terrorism is an issue in our country. We will prudently use them," said Kinoti.
The UK is one of the biggest funders of the anti-terrorism unit. It offers training and other facilities for the personnel.
When UK Prime Minister Theresa May visited Kenya last August she announced Kenyan based counter-terrorism facility will be expanded into a regional centre.
The expansion of the UK-funded counter improvised explosive device (C-IED) training facility at the Humanitarian Peace Support School (HPSS) in Nairobi is part of a new UK-Kenya security agreement which is allowing both countries to keep pace with the changing nature of threats and to renew cooperation on counter-terrorism, child protection, and regional security.
By November 2020, the wing is expected to have developed into a fully-functioning, independent centre of excellence where East African instructors will provide specialised IED disposal training.
On Thursday, a Cabinet meeting in State House discussed and approved an agreement where Germany has offered to donate 1.8 million euros (Sh207 million) for the construction of a Counter-Improvised Explosive Device Centre (C-IED Centre).
The C-IED Centre, which will be a constituent college of the International Peace Support Training Centre, will equip the Kenya Defence Forces personnel with the knowledge and technology to robustly detect and safely disarm IEDs.
The C-IED Centre was deemed useful especially during the period that the KDF will remain in Somalia where IEDs are often used by Al Shabaab militia.