Three Westage suspects found have a case to answer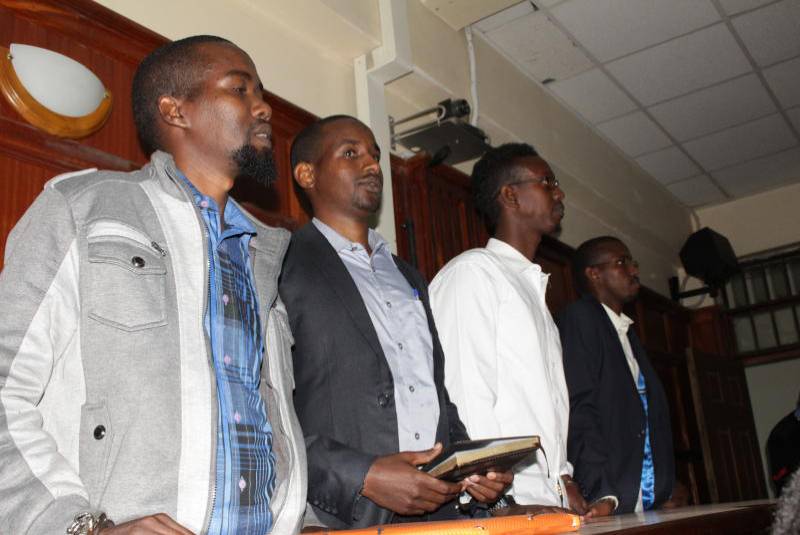 It took five years for the court to find three suspects had a case to answer over the Westgate terror attack. And terrorists struck in Nairobi a day after that ruling.
The court ruled that the State had built a case against Mohamed Ahmed Abdi, Liban Abdullahi Omar and Hussien Hassan Mustafah following the attack in which 71 were killed and over 175 people maimed.
On Monday, Milimani Court Chief Magistrate Francis Andayi found that there was enough evidence from over 100 witnesses who put the suspects on their defense for the September 21, 2013, attack.
But he acquitted Ibrahim Adan Dheq saying that there was no incriminating evidence against him.
Dusit Restaurant attack happened just a day after the court's ruling.
"I am satisfied that the prosecution has established a case against the first, the second and the fourth accused persons to be put on their defence. I, however, acquit the third accused from all charges," ruled Andayi.
The terror suspects were faced with seven counts of committing a terrorist act contrary to Section 4(2) of the Prevention of Terrorism Act, 2012.
The court heard that the four, jointly with others not before court, allegedly supported and carried out a terrorist attack on September 21 at Westgate Shopping Mall in Westlands, Nairobi.