Why Marie Stopes has been asked to stop abortion services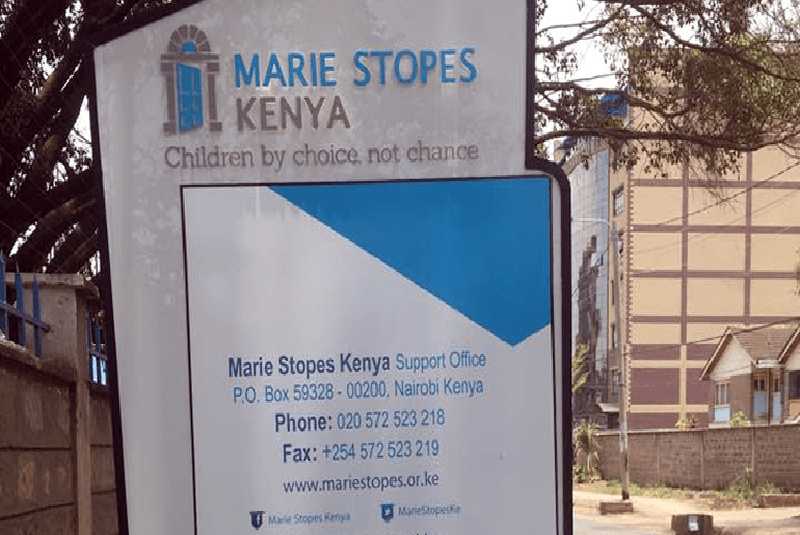 Marie Stopes Kenya has been ordered to stop offering abortion services in all their facilities, a move that could see them run out of business.
The order by the Kenya Medical Practitioners and Dentists Board (KMPDB) comes after a public outcry against the clinics' advertisements that have been deemed to promote abortion.
"Marie stopes Kenya is hereby directed to immediately cease and desist offering any form of abortion services in all its facilities within the Republic of Kenya, "said the KMPDB Boss Daniel Yumbya.
In a letter dated November 14, 2018, KMPDB has also instructed the healthcare provider to submit evidence of compliance to the order and their weekly returns for all services to board within the next sixty days.
The clinic has also been directed to review its existing guidelines for reproductive health services in accordance with the law.
KMPDB reprimanded the clinic for violating the board's Practitioners and Health Facilities (Advertising) rules, 2016 and ordered its management to immediately pull down the advertisements from their website and other platforms.
Further, Marie stopes has been ordered to separate the health service delivery function from the abortion advocacy program and ensure it creates a separate identity for its medical services.
The KMPDB has indicated that it will review the evidence submitted by Marie Stopes and give further directions.
"KMPDU shall upon review of the evidence submitted by the respondent be at liberty to make further directions as it may deem fit in line with its statutory mandate, "the letter read in part.
The orders by KMPDB comes two months after the Kenya Film Classification Board ordered the clinic to pull down radio and online advertisements allegedly promoting abortion.
Marie Stopes clinics operate in 37 countries providing services such as safe abortion, free contraception, guidance on family planning and sexual health.