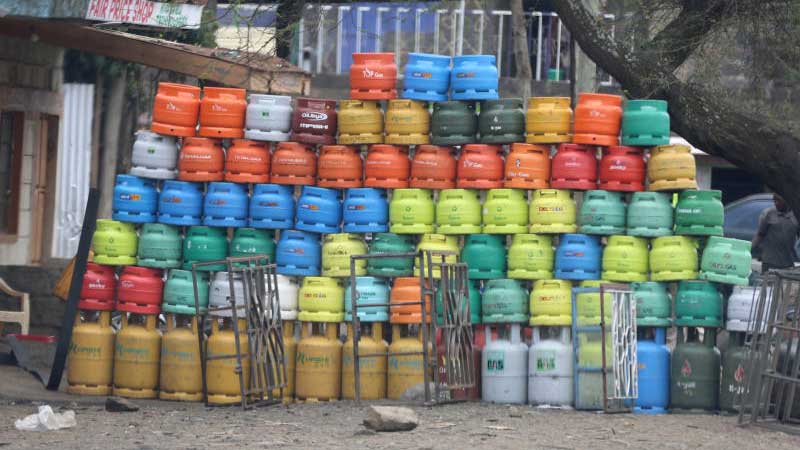 Taxpayers are likely to pay millions of shillings to repair faulty cooking gas cylinders bought by the Government.
This will be in addition to the cost the National Oil Corporation of Kenya (Nock) will incur to inspect the rejected cylinders and possibly recall those it had released.
The Directorate of Criminal Investigations (DCI) said it was investigating how thousands of faulty gas cylinders were supplied under a Government programme to provide cheap cooking fuel to the poor.
The programme, dubbed 'Mwananchi Gas Project' is worth Sh3 billion and was targeting to buy up to one million cylinders by 2019.
An internal audit showed that by last Friday, National Oil had received 185,217 cylinders from four suppliers. At least 67,251 of them were rejected after they were found to be faulty.
Defective gas cylinders may explode while in use and harm people.
It has been established that the average cost of repairing a gas cylinder is Sh600, which will be borne by the State-owned oil marketer, especially after kicking out its biggest supplier.
Insiders said the inspection and repairs would "not be cheap". Investigators are looking at possible fraud during procurement.
"It will cost millions to carry out the extensive safety audit considering the high failure rates," said a source who requested not to be named as this would expose them to retribution.
Investigations into the scandal were said to be at an advanced stage and arrests were likely to be made within the week, according to one of the detectives.
National Oil has flip-flopped on the safety concerns of the cylinders despite the failures that have been arrested by its own internal audit, which informed the termination of the tender awarded to at least one company.
The firm was contracted to deliver 148,750 cylinders but has so far supplied 61,380.
Nearly four out of every five of the cylinders delivered by the supplier failed the safety test, recording the worst score among the four in the consortium of winning bidders.
One of the other firms has delivered 104,350 exceeding the awarded number by 225. Another firm supplied 13,807 out of the 44,625, while another was to provide 59,500.
The company which was to provide the 59,500 cylinders has the best record where all the 5,680 cylinders already supplied passed the safety test.
President Uhuru Kenyatta commissioned the affordable cooking gas project two years ago. It targets poor households, with Kajiado and Machakos counties as the first beneficiaries.
The Consumer Federation of Kenya has asked the Government to cancel the tenders and start the procurement process afresh.
Stephen Mutoro, the federation's secretary general, told The Standard that he would challenge the award of the tenders in court.
National Oil had promised to give a status update on the matter yesterday. This was after it issued a statement that was withdrawn shortly afterwards. The agency had not communicated by the time of going to press.